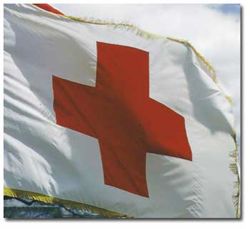 Never forget to make sure you are properly insured before you take off on your next trip, especially if you will be traveling overseas. It's easy to get so wrapped up in making your travel plans that you can sometimes forget to make sure you are financially covered and/or have access to appropriate medical care if something by chance goes wrong.
Here are some quotes from the U.S. State Department's website:
"Obtaining medical treatment and hospital care abroad can be expensive, and medical evacuation to the U.S. can cost more than $50,000.  Note that U.S. medical insurance is generally not accepted outside the United States, nor do the Social Security Medicare and Medicaid programs provide coverage for hospital or medical costs outside the United States.
If your insurance policy does not cover you abroad, it is a good idea to consider purchasing a short-term policy that does.  There are health insurance policies designed specifically to cover travel.  Many travel agents and private companies offer insurance plans that will cover health care expenses incurred overseas including emergency services such as medical evacuations."
Oftentimes I don't pay too close attention to the State Department's travel warnings and guidelines, thinking they are usually overly cautious and perhaps make too big of a deal over some things. But this is something that I wholeheartedly agree with them on. I have seen some pretty not-so-nice hospitals and medical clinics in my third world country travels, and I have heard some absolute horror stories from and about people who have had to get medical treatment from some of these places. I am not at all faulting the people or the governments of these countries, as I know that they are most likely doing the best they can do with the resources they have. And I certainly feel for the vast majority of the locals who don't really have any other choices due to lack of financial resources. But if you are lucky enough and financially secure enough to travel then you can afford and should obtain proper insurance.
And if you like to travel independently, i.e. not so much on packaged tours or on cruises, or if your trip is perhaps more off the beaten track or if you plan on doing more adventurous activities like scuba diving, bungee jumping, skiing or snow boarding, then perhaps the best available travel insurance company to work with is WorldNomads.com. I have used them several times in the past, and they are easy to work with and very reasonably priced for what they have to offer. Fortunately I have never had to make a claim, but I have researched them a fair amount and found them to be a very reputable and reliable insurance company, evidently even when in those rare occasions something unfortunate happens to one of their customers.
You can easily buy your insurance with them online, even if you have already started your trip. Likewise you can extend your policy with them while you are on the road if you need to. They can insure people from over 150 countries for traveling outside of their country of residence, but they also can domestically insure Americans who are traveling over 100 miles from their homes. Likewise they can insure single people, couples and families as needed. And again, if you are an adventurous traveler who likes to travel independently, then World Nomads may just be perfect for you.
Travel well and travel often!