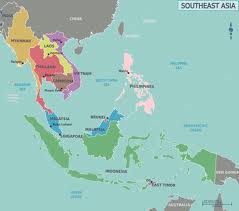 For the uninitiated Southeast Asia may have a nice ring to its name, but other than that they may not really understand why they should consider traveling there. With so many other places in the world to visit, many of which they know much more about, why take a trip to this particular region of the world? Fair question, and here are ten great reasons in no particular order:
1. Terrific Value
On average it is much less expensive to travel in Southeast Asia than in Europe, and you will likewise get more bang for your buck there than in Latin America or Africa. And this goes for all levels of travel from the simple backpacker to ultra luxury. Many people will tell you that, depending on the mode of travel, it can be more economical for them to travel in Southeast Asia than it is to just hang out at home.
2. Friendly People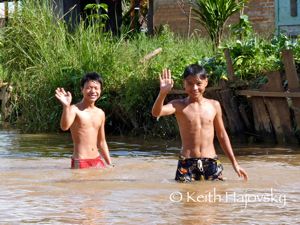 Without a doubt the people in Southeast Asia are some of the friendliest in the world. Sure they have their 'problem people' just like anywhere else, but overall they are incredibly kind and helpful, making traveling there that much more pleasant. It's fairly easy to strike up a conversation with a local, and they are typically just as curious to learn about you as you are about them. This makes for some of the best travel experiences you can possibly have.
3. Growing Influence In The World
I know this isn't as sexy as the other reasons given, but Southeast Asia, along with other parts of Asia, are more than likely to continue growing faster economically than the US and Europe. This means that this region of the world is going to have more and more influence on our lives in the future whether we like it or not. Traveling to countries in Southeast Asia will give you insights into the cultures there that no amount of reading or watching the news can give you, and this will give you a better understanding of the world in general.
4. Great Beaches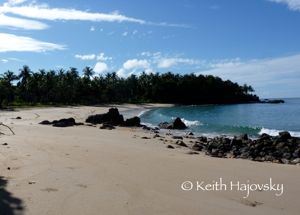 Several countries in Southeast Asia have loads of amazing beaches, and there are so many that it's pretty easy to find one that isn't too crowded. Did you know that the Philippines has over 7,000 islands and that Indonesia has over 13,000?! It's pretty easy to find the space you want with those odds. And even though Thailand doesn't have nearly as many islands, it is still fairly easy to find a gorgeous beach on the ones there while still not feeling like you're on spring break at Fort Lauderdale. Sometimes you can even have one all to yourself for that Robinson Crusoe experience.
5. Iconic Cultural Sites
There are currently twenty-one UNESCO Cultural World Heritage sites in Southeast Asia, and with the increasing influence of the region that number is growing. Places like Angkor Wat in Cambodia, Luang Prabang in Laos, and Hoi An in Vietnam are world-class cultural sites that even the most discerning traveler will want to see in his or her lifetime. And Bagan in Myanmar, which is on UNESCO's tentative list, is easily one of the most amazing cultural sites to see in the entire world.
6. Phenomenal Snorkeling And Diving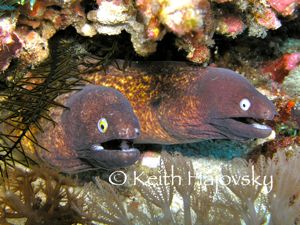 If you enjoy seeing and experiencing the wonders of the underwater world then the opportunities for great snorkeling and diving in Southeast Asia will blow you away. Thailand, Malaysia, the Philippines, and Indonesia are the main contenders here. From whale sharks, to manta rays, to World War II ship wrecks, to outstanding reefs, to more colorful fish than you can imagine, the waters of Southeast Asia will blow you away.
7. Relatively Easy To Get Around With Only English
One of the questions I get asked the most is "how do you get around without being able to speak all those different languages?" Well, not that everyone in Southeast Asia speaks English, nor do I expect them to, but quite a few of them do, especially around the places that you are most likely to visit as a traveler. It's really not that difficult to get around with only knowing English, and whenever the occasional language issue comes up it is almost always easily overcome by the help of a friendly, English-speaking local who generously offers to help out.
8. Delicious Food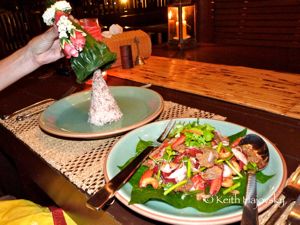 Although Thai food is my favorite cuisine in the whole world, the other countries in Southeast Asia have some terrific foods as well. Some of my most memorable dishes are satay in Indonesia, pho in Vietnam, laap in Laos, amok in Cambodia and mohinga in Myanmar. And being that so much of Southeast Asia has such great conditions for growing food, the ingredients used there for cooking tend to be fresher and tastier on average than most of us are used to.
9. Very Exotic
I know the word exotic is almost a cliché in the world of travel writing, but Southeast Asia most definitely lives up to such a description. No doubt there are Western influences to varying degrees in each country there, but overall the people have held on quite well to their rich and colorful cultures. This is most easily observed during the plethora of festivals throughout the year, but even some of the typical daily activities such people giving alms to monks in Luang Prabang or simple offerings of incense or flowers on a small spirit house along a typical street in Bangkok let you know that you definitely aren't in Kansas anymore.
10. Temperate Climate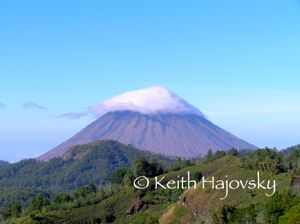 Most of Southeast Asia is in the tropics, so it never gets cold and miserable, which for most people are the worst conditions for enjoyable travel. More or less there are only two seasons – the dry season from approximately November through May and the wet season from around June through October. But even during the so-called wet season it typically will rain for only an hour or so during the day. There are some months that are prone to flooding in certain places, but it's pretty easy to find another place without such problems. For the most part you can travel to Southeast Asia all year round and still be quite comfortable as far as the weather is concerned.
Travel well!