For most people the Serengeti conjures up images of immense natural beauty with a wide array of exotic animals existing in a natural state relatively unchanged by human intervention. At least that was the image that I had in my mind all of my life before actually getting to go there this past spring. I came with very high expectations, and the experience ended up being even better than I had dreamed possible. Yes, it really was that good.
The Serengeti ecosystem contains Serengeti National Park and several game reserves. This ecosystem is one of the oldest on earth and has the highest concentration of large mammals on the planet including 2500 lions, over one million wildebeests, about 200,000 zebras and of course many others. It seemed like just about everywhere we looked we could see wildlife of some sort, kind of a surreal experience actually.
Our first safari was in Serengeti National Park, one of the many protected areas in the Serengeti ecosystem in north Tanzania. (The park also overflows across the border into Kenya where it's known as the Masai Mara.) We were extremely fortunate to go with &Beyond, a truly world-class safari operator based in Johannesburg. The accommodations, the service, the knowledgeable and friendly staff, the transportation – everything – was top notch. If you are looking to go on a safari that will be a trip of a lifetime, seriously, look no further.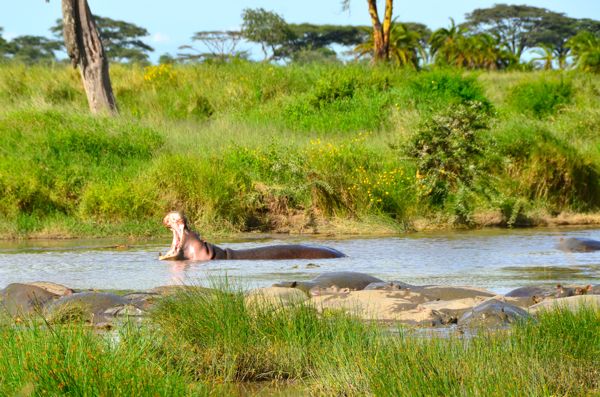 After a short flight in a 12-seater bush plane we were picked up in a Landcruiser specially kitted out for working safaris. Immediately upon leaving the airstrip area, which is basically just a flat grass field, we came across this pond full of hippos. Fascinating creatures, but they are regarded as the most dangerous animals in all of Africa.
Not much longer after we saw the hippos we found this leopard perched up in a tree overlooking the savanna. Leopards are the smalles of the four "big cats" in the world – the other three being lions, tigers and jaguars – but they are still large enough and powerful enough to take down large prey.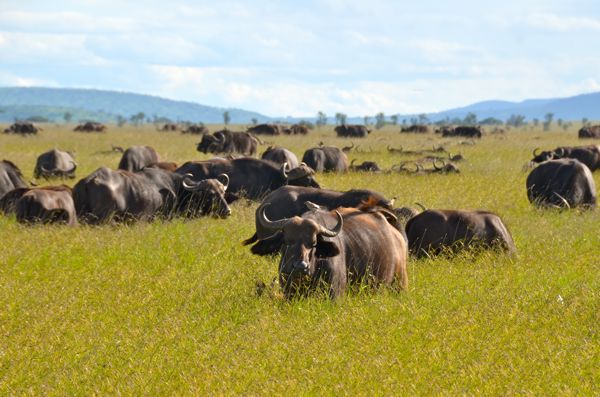 On our way to our camp site we saw this large herd of African or Cape buffalo. Supposedly the old bulls can be quite aggressive and therefore dangerous.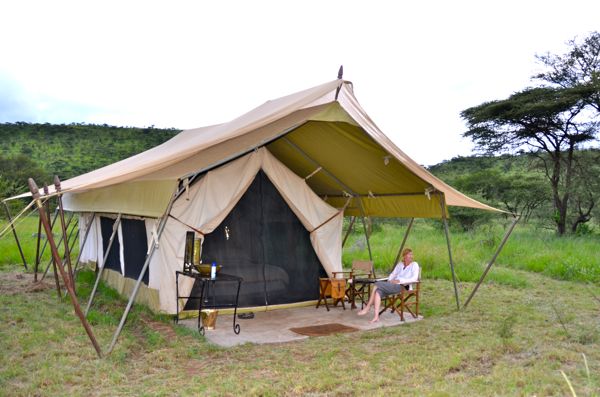 After about an hour or so drive through the bush we arrived at &Beyond's tented camp called Serengeti Under Canvas which moves to different parts of the park about five times per year to be as close to the migrating wildebeests and zebras as possible. But don't let the word 'tent' fool you. This was total luxury under the stars with ensuite bathrooms, hot showers, laundry service, three deliciously cooked meals per day and many other amenities. But even though we were in such a comfortable place, we still felt very much in the wilderness, because quite frankly we really were.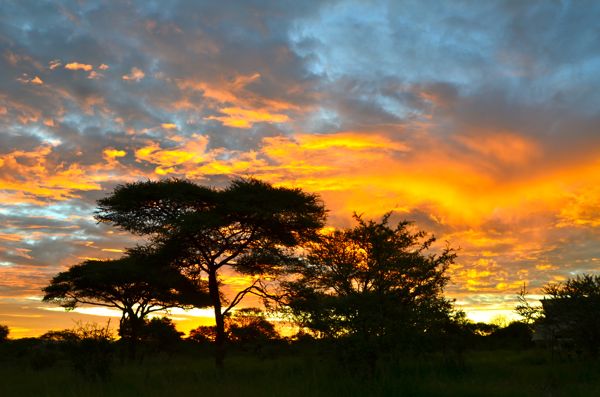 Being so deep in the bush there was no ambient light or noise from human activities. This of course helped make for some spectacular sunsets.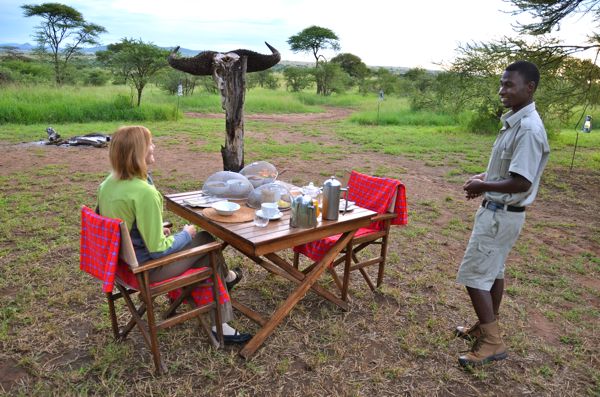 Our personal butler, Edward, took great care of us, including serving us a hearty breakfast before our big full-day game drive.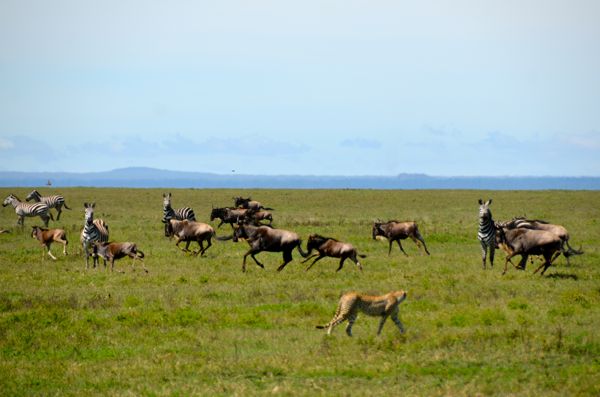 We followed this cheetah for quite a while. It was one of the most elegant creatures I had ever seen. It seemed like it was going to take down one of the many nearby wildebeests or zebras that were on their annual migration. The other animals were understandably very nervous, but nothing deadly happened, at least not while we were there.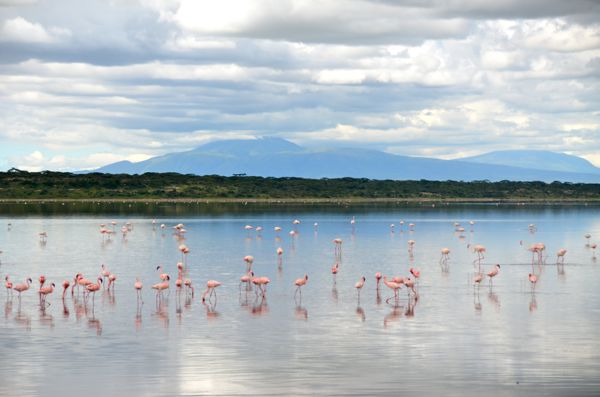 We drove to this big lake full of thousands of flamingos to break for lunch.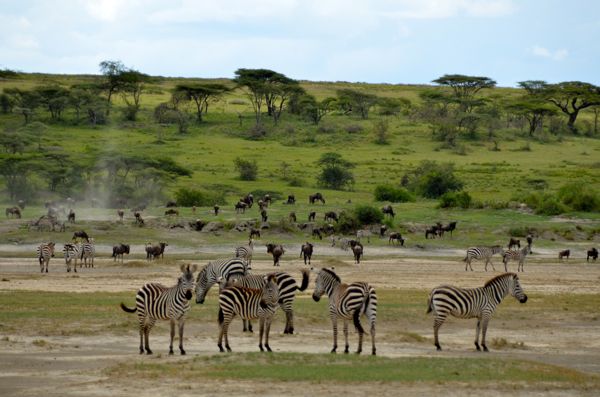 Looking away from the lake we could see all sorts of other wildlife nearby. These zebras and wildebeests were stopping by during their famous annual Great Migration.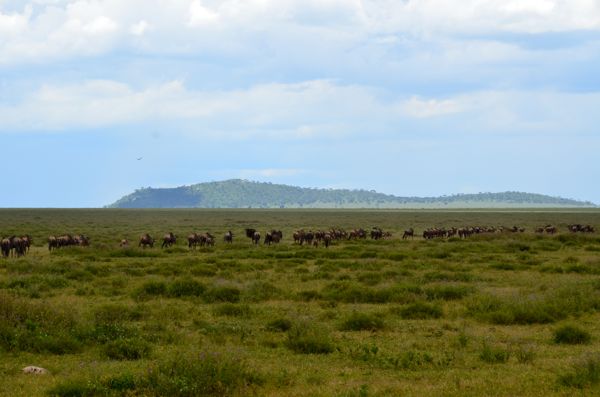 An estimated 1.5 million hoofed animals participate in the Great Migration. This photo doesn't come close to doing it justice. This line of wildebeests literally went on for miles.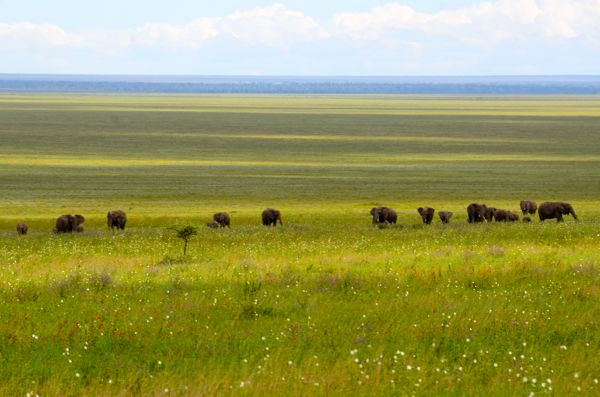 One of several herds of elephants that we saw wandering around the open plains.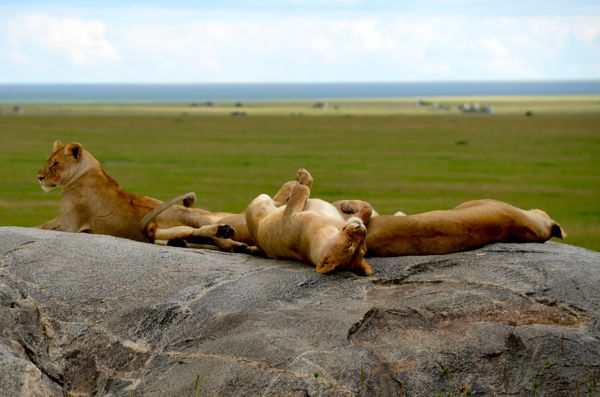 Some lions taking long, mid-day catnaps on a giant boulder. Just like typical, everyday house cats at home, the lions we saw seemed to be incredibly lazy. As they say, it's good to be king!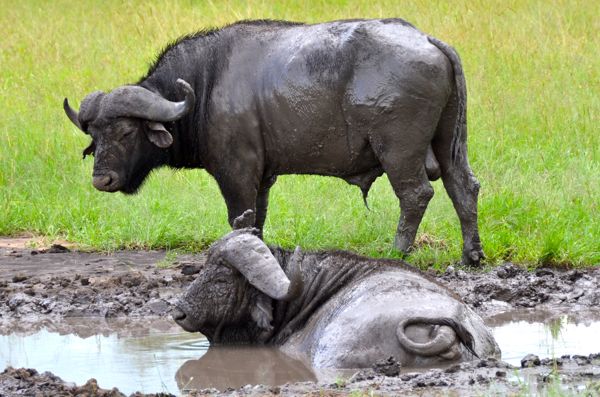 Often incorrectly called water buffaloes, these African or Cape buffaloes were cooling off in this mud pit.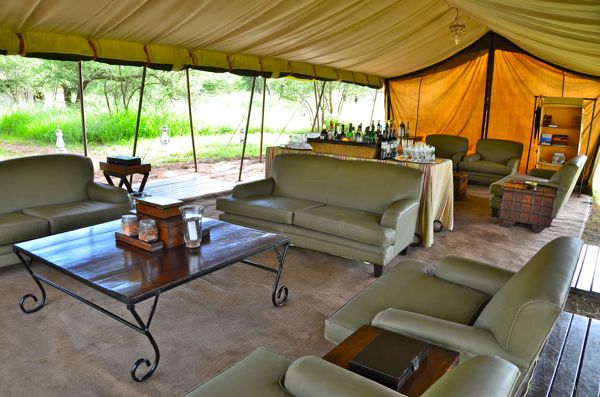 After a full day game drive which was spectacular, we came back to our tent camp for a little rest and relaxation. As you can see by this lounge area we weren't exactly roughing it!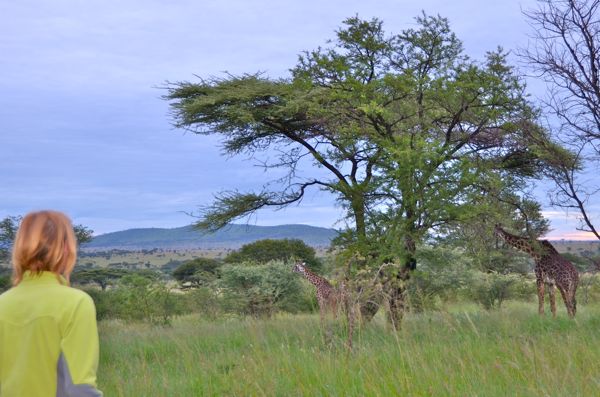 When we woke up the next morning we saw giraffes eating only like 30 yards from the back of our tent. It was magical.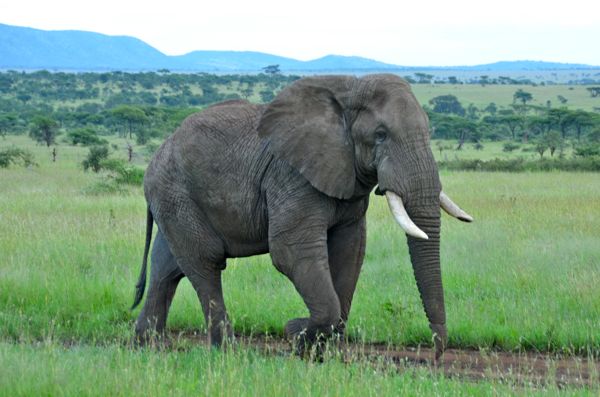 On our way to the airstrip we saw this magnificent elephant taking a stroll.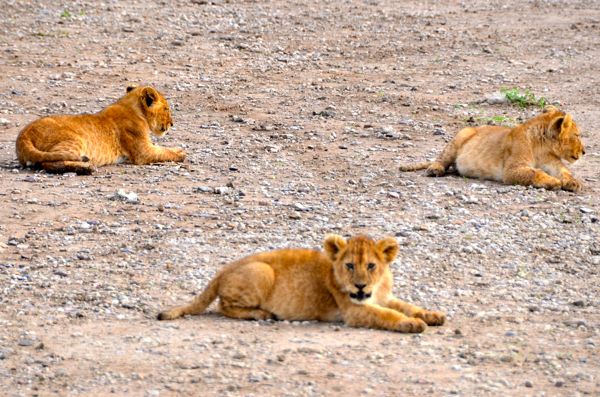 As we got closer to the airstrip we came across a group of lion cubs. Like all the adult lions that we saw these cubs didn't seem to care at all about us being nearby.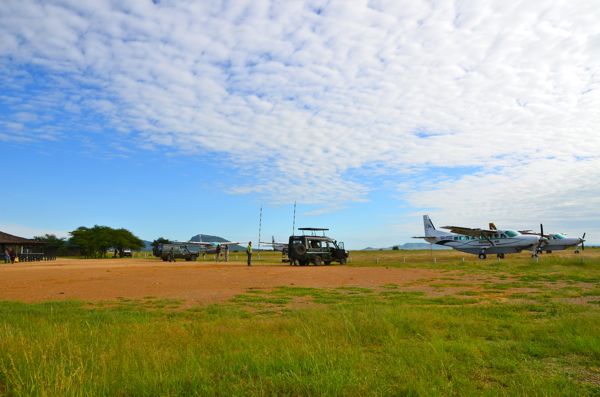 Getting dropped off at the airstrip for our flight out of the Serengeti. Next stop – the Ngorongoro Crater!
Travel well!