For those of you who aren't familiar with Texas, it's not the old school, Hollywood-inspired perception of solely a bunch of flat land with tumbleweeds rolling around in the wind. Texas is a massive state, over 25% larger than France, and this enormous size makes room for several different ecosystems, one of them being the Hill Country in the central part of the state. This region's canyons and prodigious outcrops of limestone and granite help it live up to its name, and the semi-evergreen forest interspersed with grasslands make this rolling landscape extremely scenic, especially during the spring when the wildflowers are in full bloom.
Now I know that I usually write about and photograph travel in foreign countries, but great travel experiences do not always necessitate a border crossing. Sometimes we get so wrapped up in our fast paced lives, waiting for that 'big' vacation break several months away, that we forget that there can be places near where we live that are very much worth exploring. Since I am lucky enough to live in Austin, I am also very fortunate that the beautiful Texas Hill Country is merely a short 1-2 hour drive away.
Earlier this week I spent a few nights with my girlfriend and partner at the Canyon of the Eagles Resort that is in the northern part of the Texas Hill Country.  More specifically it is located in the heart of a 940-acre nature reserve that runs along the banks of Lake Buchanan and the Colorado River. With the wildflowers in full bloom, plenty of activities to enjoy, great food and drink, and easy-going people all around we had a really wonderful time. Below are some photos to help show you what I am talking about.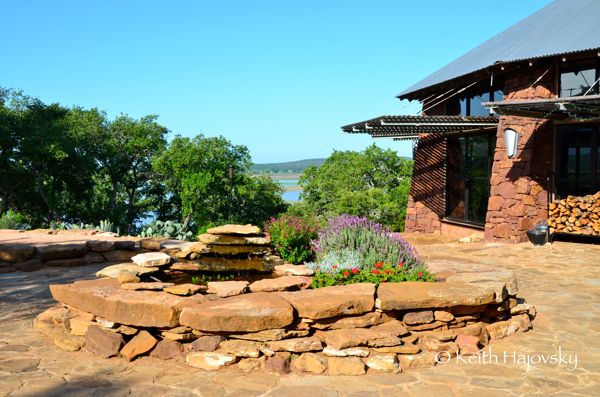 Courtyard ares in front of the restaurant at Canyon of the Eagles Resort. Notice Lake Buchanan in the distant background.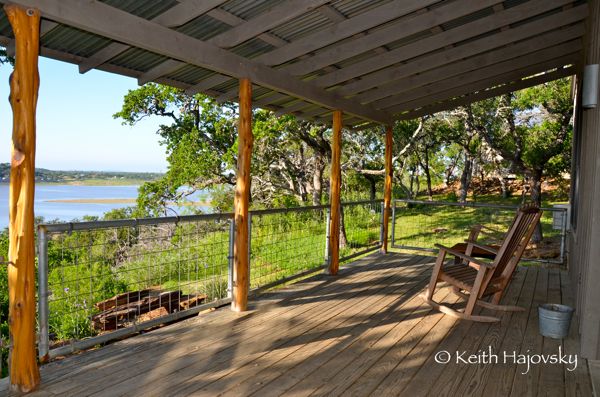 The porch behind our room at the Canyon of the Eagles Resort. A very relaxing place to just let the world go by.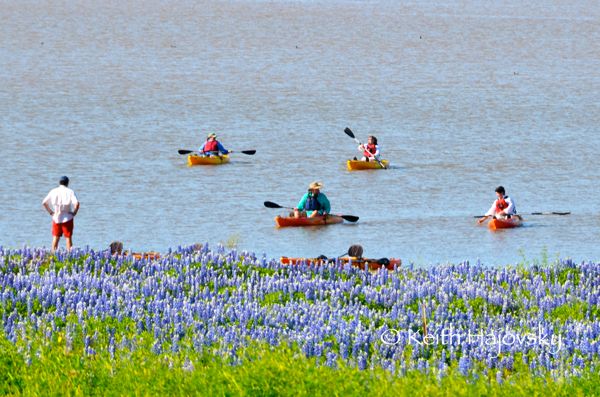 Kayaking on Lake Buchanan is just one of the many outdoor activities available for guests at Canyon of the Eagles Resort.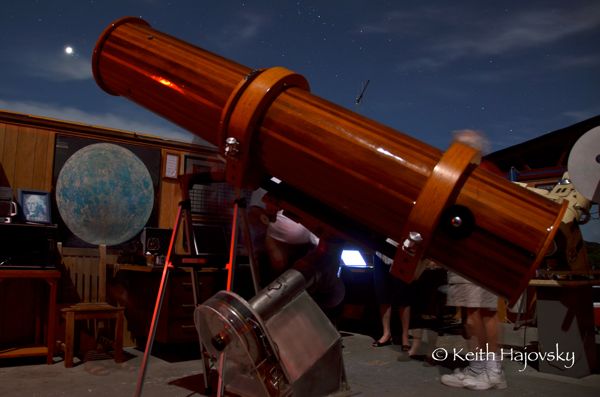 Eagle Eye Observatory at Canyon of the Eagles Resort. With very little light coming from cities or towns the skies are incredibly full of stars on clear nights. I got a great view of Saturn on this telescope – was fascinating!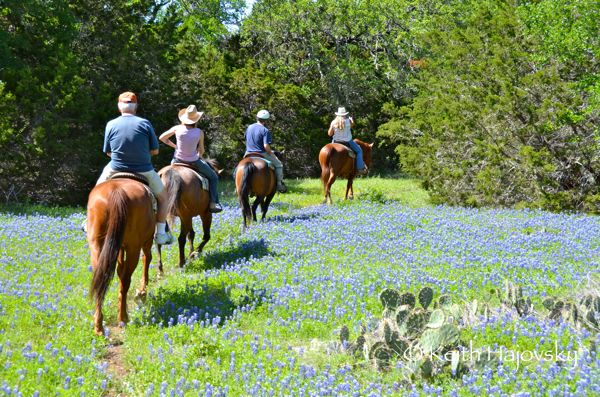 Gorgeous horseback trail ride at nearby Colbert Ranch.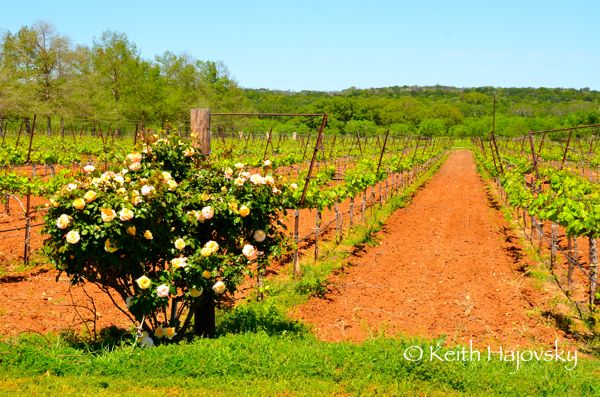 The Hill Country is home to several vineyards including the award-winning Fall Creek Vineyards and Winery.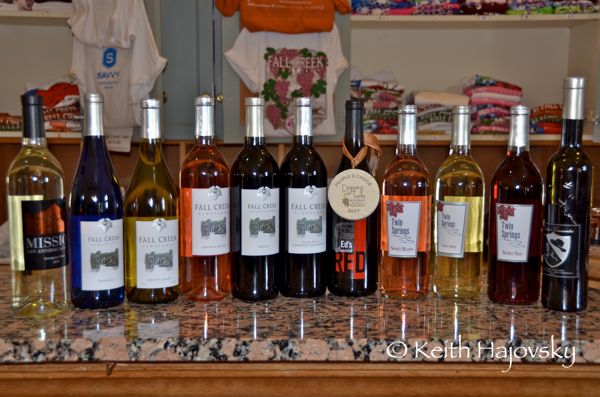 Plenty of great wines to choose from at Fall Creek Vineyards and Winery.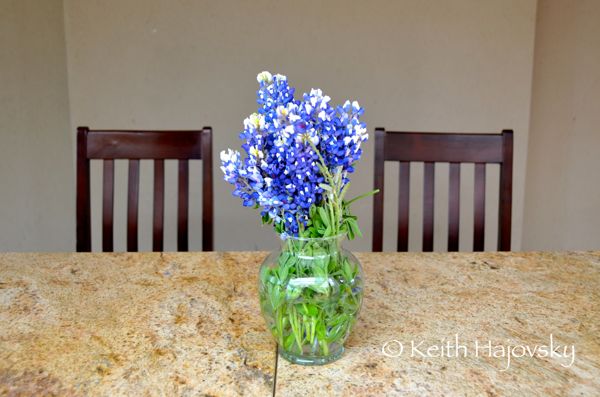 Still life shot at Fall Creek Vineyards and Winery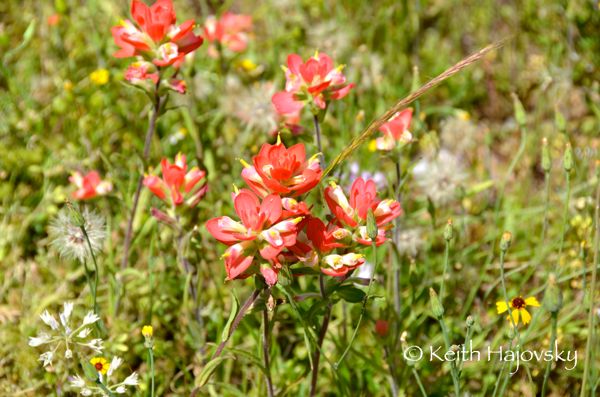 Indian Paintbrushes are another ubiquitous wildflower in the Texas Hill Country.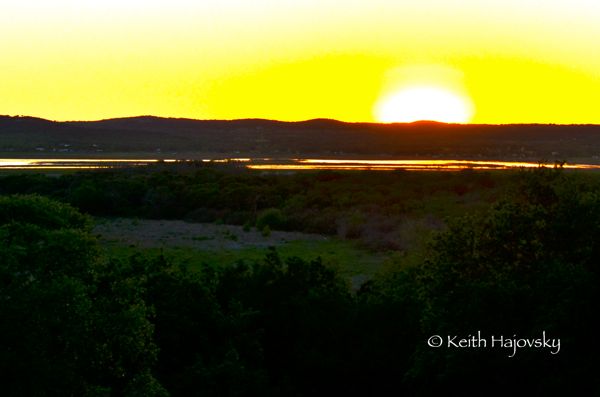 It's easy to enjoy the sunsets over Lake Buchanan while staying at Canyon of the Eagles Resort.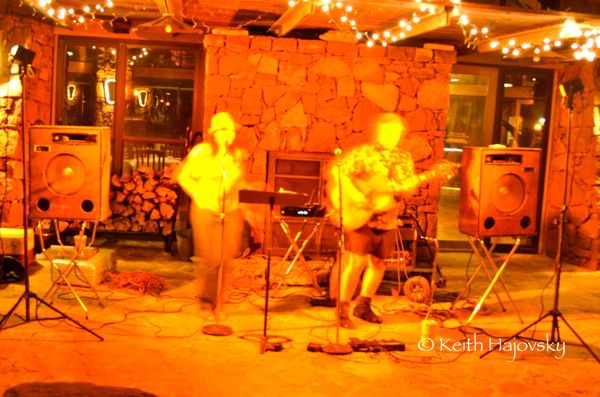 Central Texas is famous for having so many great musicians, and the house band at Canyon of the Eagles Resort didn't disappoint.
So if you are a Texan who hasn't made it to the Hill Country in a while, just remember that a gorgeous place to vacation is not all that far away. And for those of you from other states or even other countries, if you want to experience some of the best that Texas has to offer then definitely consider exploring this naturally beautiful area with all that it has to offer.
Travel well!