I had high expectations for great photo opportunities when I went to Nicaragua, and I certainly wasn't disappointed. Between the rich culture, the natural beauty and not being overdeveloped yet for tourism there were plenty of opportunities to get some interesting shots. Just like I kept hearing, Nicaragua is in many ways much like what Costa Rica was twenty years ago. Here's a quick first taste of what I saw: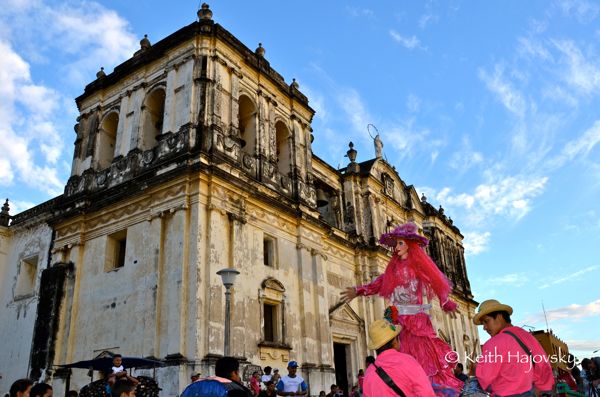 Street performers in front of La Catedral de Leon which is the largest cathedral in Central America.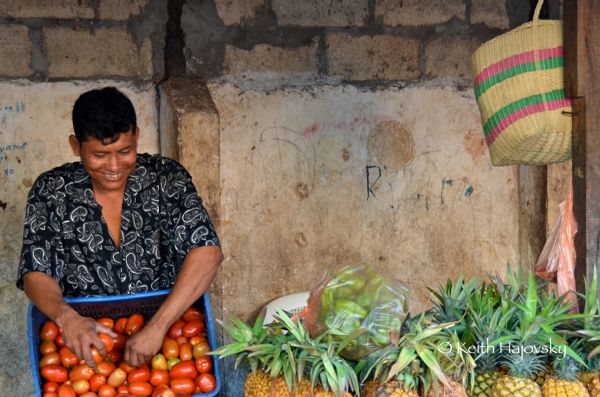 Tomato and pineapple vendor in outdoor market in Granada.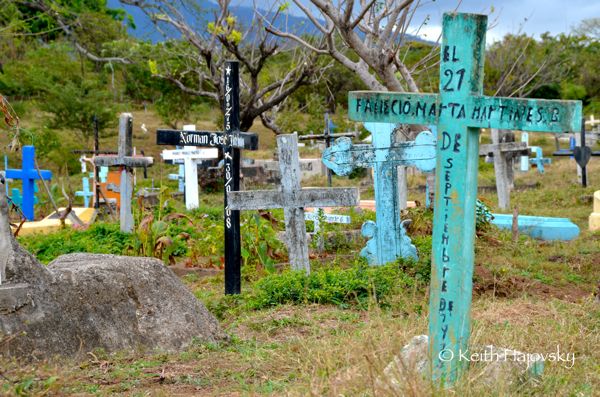 Some of the crosses in the 'poor section' of the fascinating cemetery in Granada.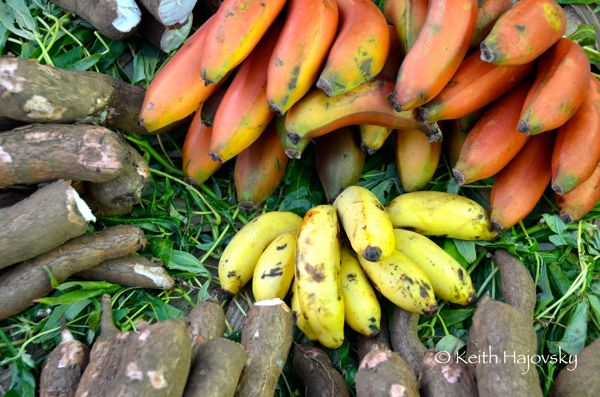 Several types of bananas were available in the markets.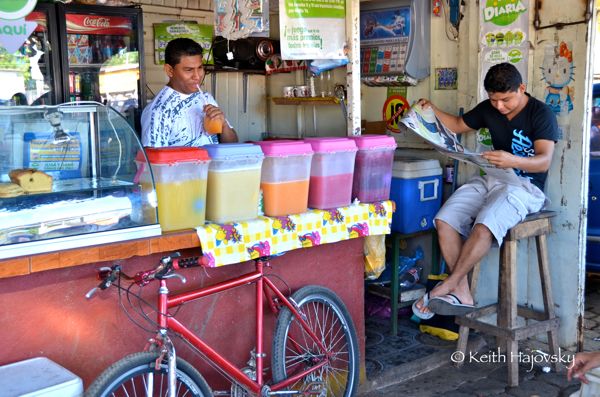 A typical juice stand at the bus station in Leon.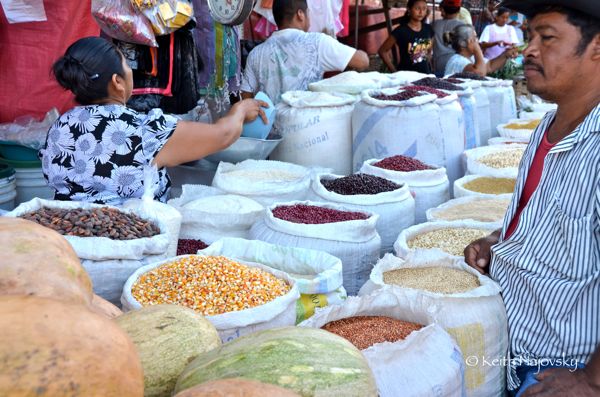 Rice, beans and corn are major dietary staples for sale in the markets.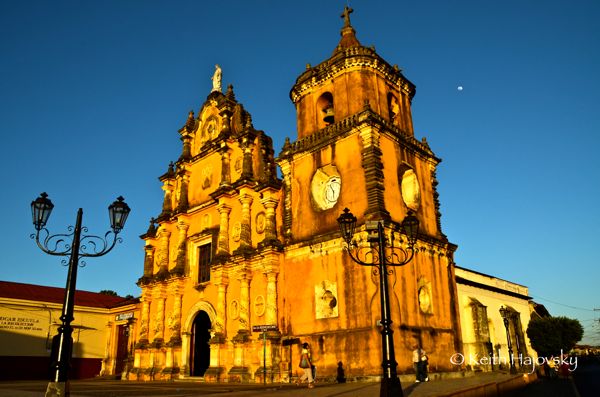 Iglesia de la Recoleccion is one of many stunning churches in Leon.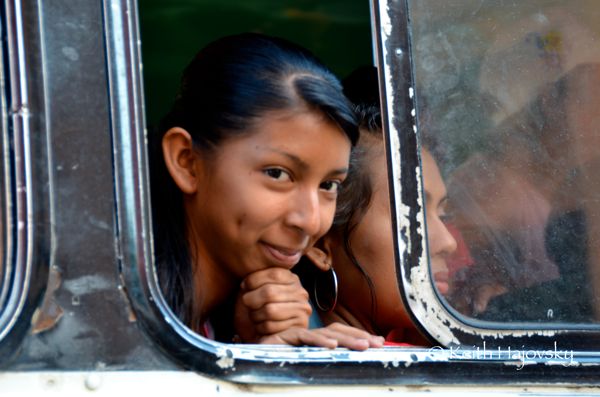 Impromptu shot of a girl in a bus near the market in Granada.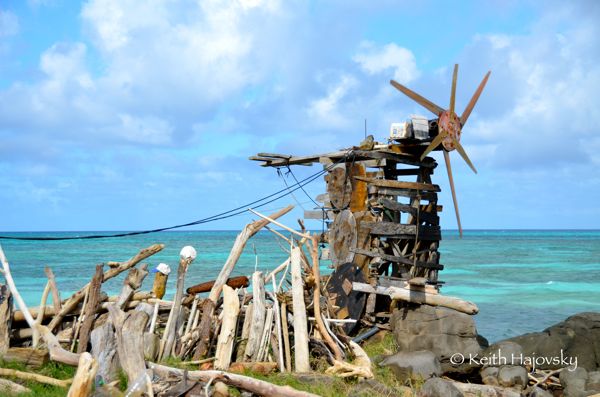 The wind turbine of our bed and breakfast on Little Corn Island which was completely off the grid. They also had solar panels.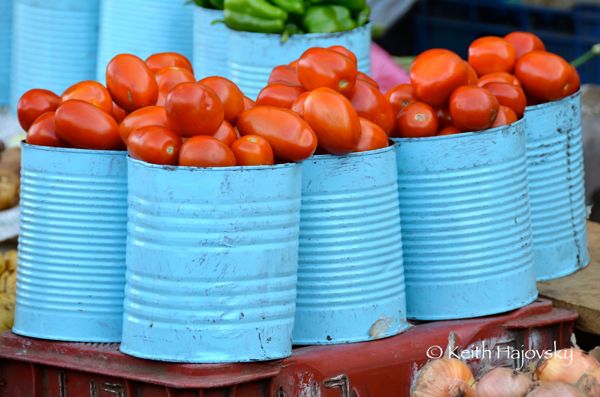 Tomatoes in light blue painted cans for sale at the market in Granada.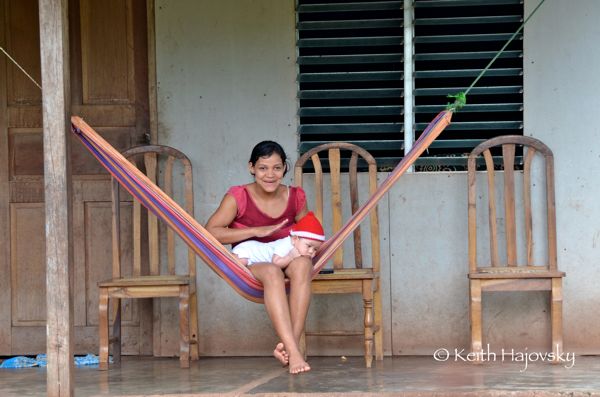 Happy mother burping her baby on Little Corn Island. Notice the red sock hat which is quite funny because it was such a tropical environment.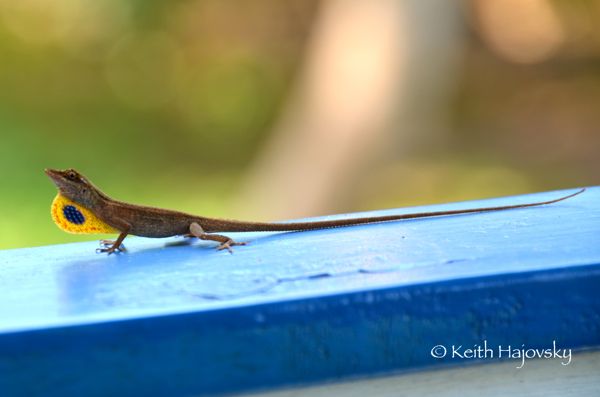 This little lizard hung out with us for quite a while on the porch of our bed and breakfast on Little Corn Island.
For more photos of Nicaragua check out Part 2 and Part 3 of this series.
Travel well!