My partner and I got back from our amazing trip to Kenya and Tanzania last week, and I still can't fully comprehend all that we saw during our time there. As you can well imagine, both countries are full of wonderful photo opportunities. Here is a quick set of shots that covered my time in Kenya just before we headed into Tanzania for our safari experiences. I'll of course post some Tanzania pictures later.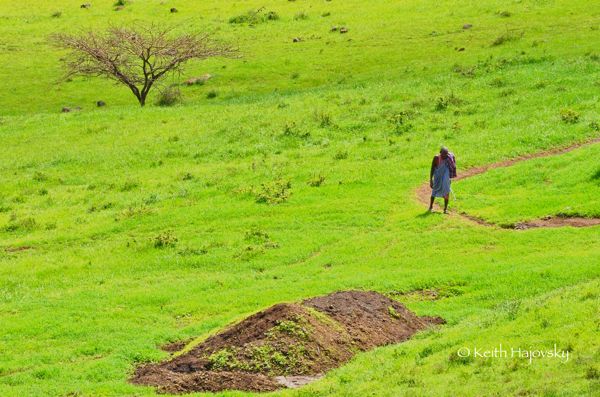 There are between 40 and 70 tribes in Kenya, depending on how you count them supposedly. However, the Maasai are definitely the most famous not only in Kenya but in all of Africa. This Maasai man wearing traditional attire is walking along some trails in the Rift Valley just south of the western part of Nairobi, but I saw many of them dressed similarly to this just wandering around the streets of Nairobi. The biggest give-aways that they are Maasai are the clothes and the massive holes that are typically in their ear lobes.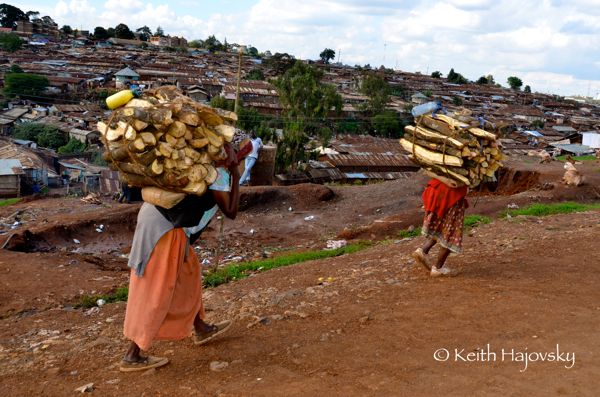 Two women walking back into the Kibera slum in Nairobi after gathering firewood. No telling how many miles that they had to walk that day. Kibera is the second largest slum in Africa, and from certain vantage points you can see that it sprawls for miles and miles. It certainly puts our first world problems into perspective.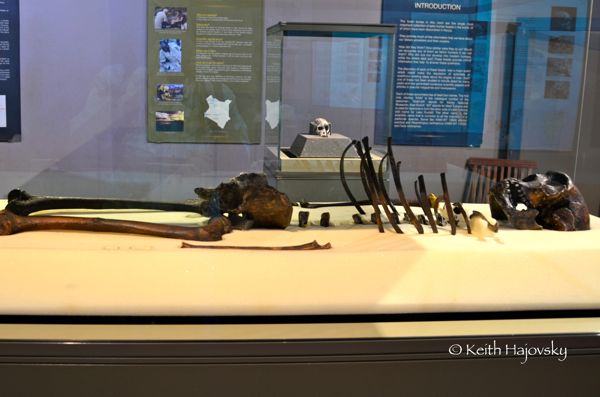 The National Museum in Nairobi is definitely worth a visit. With so many ancient finds from Northern Kenya at Lake Turkana, a.k.a. The Cradle of Human Kind, the human origins exhibit there is perhaps the finest in the world.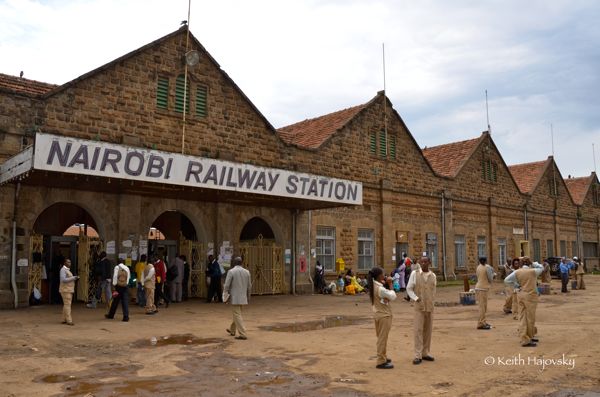 Built by the British in 1899 during the colonial years Nairobi Railway Station as well as the trains that pass through it seem like they are frozen in time. We opted taking the overnight train to Mombasa as opposed to flying or taking a bus. Known as the Iron Snake of Africa, this train trip is one of the absolute classic train rides of the world. We not only thoroughly enjoyed it, but I'm also really glad we did it, thinking it may not be available at some point in the future. It seems that due to lack of proper upkeep and maintenance availability of trains in Kenya is diminishing continuously as the years go by.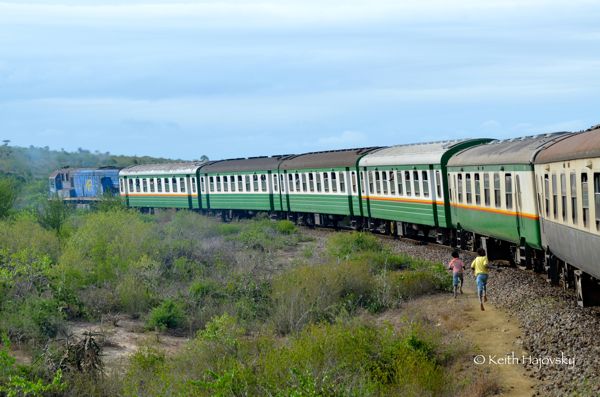 During the 14 hour, overnight train ride from Nairobi to Mombasa we passed through vast amounts of open country while also passing by small towns along the way. The train now only runs three times per week, and many of the kids in these towns get a kick out of running alongside the tracks, often asking for gifts in between breaths. I have my doubts as to how often they actually 'score', but they seemed to have a blast trying.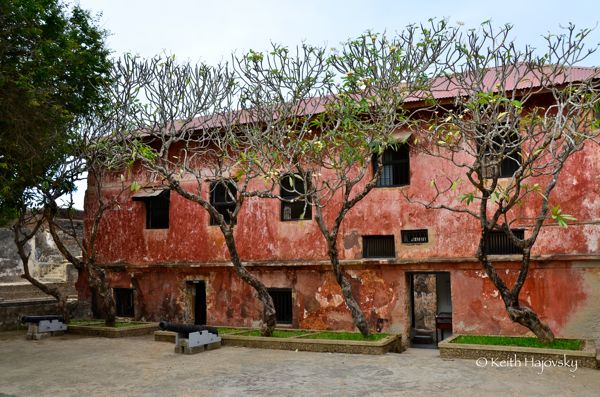 The Portuguese built Fort Jesus in Mombasa in 1593, and this is one of the colorful buildings inside the fairly large, meandering complex. In many ways I really enjoyed my time in Mombasa more than in Nairobi. Nairobi was really started as a city only due to British colonization in the 1800′s, so it doesn't have nearly the same amount or sense of history as Mombasa which has been around for at least 700 years. Mombasa is also a lot more laid back than in-your-face Nairobi.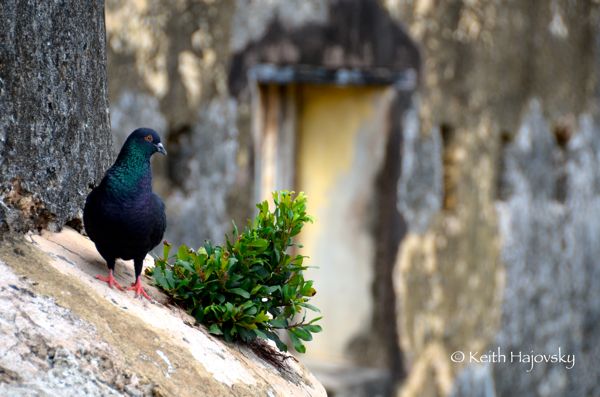 A colorful pigeon on an outside wall of Fort Jesus.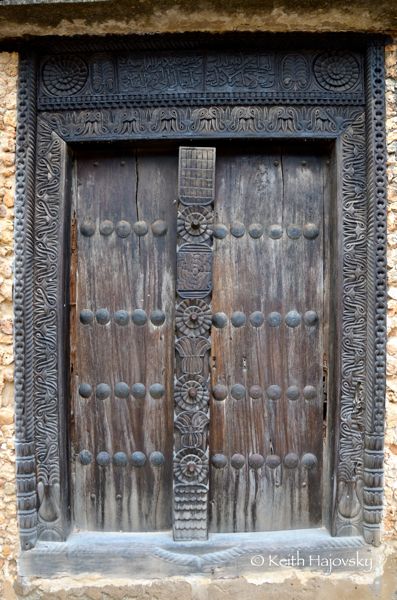 An intricately carved wooden doorway on the interior of the Fort Jesus complex.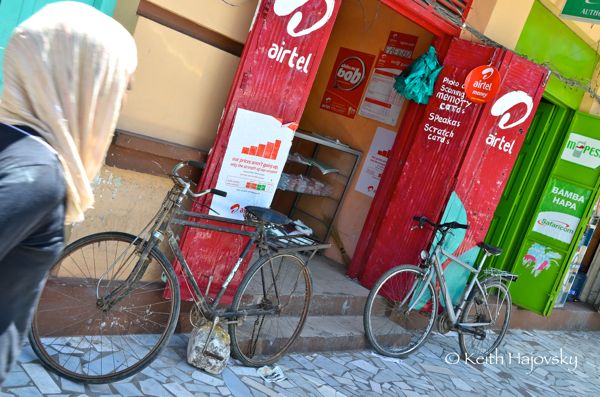 Old meets new. A traditionally dressed Muslim woman walking by small cell phone shop in the Old Town section of Mombasa.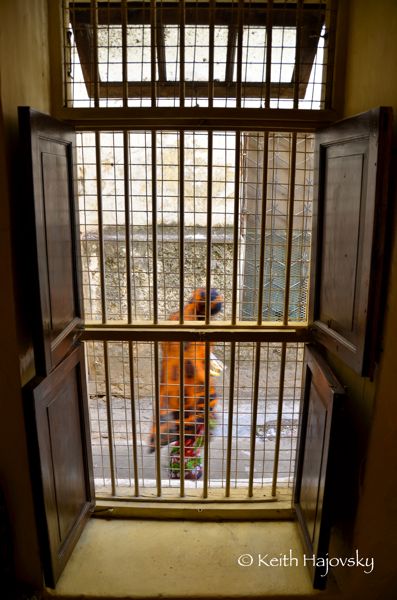 A woman in Mombasa walks by the window of a renovated eighteenth-century house in Old Town Mombasa near Fort Jesus which is now a coffee house. The swahili coffee was spiced as well as any of the best chais I've ever had in India – delicious!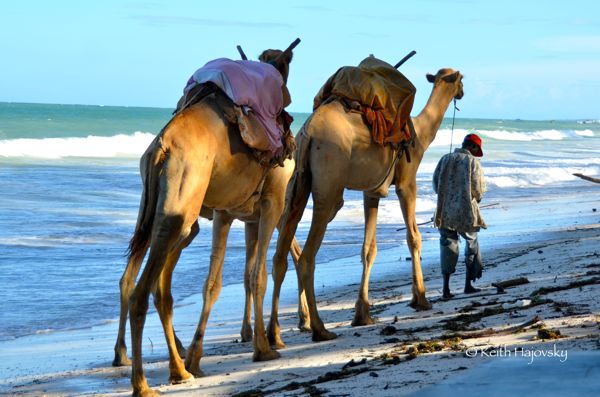 We took a day trip to Diani Beach which is just south of Mombasa. There's something kind of enchanting about seeing camels walking along a beautiful, archetypal, palm-fringed beach.
The next day we took a bus across the border into Tanzania which is where we did all of our mind-blowing safari activities. I'll post some of those pictures next!
Travel well!