Swamped with finishing up the last details for my upcoming and soon to be announced tour to Cambodia this coming February, I am re-posting this piece for those who might have missed it last year. Enjoy!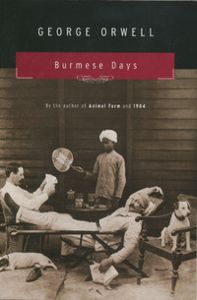 I read George Orwell's Burmese Days several years ago and remember it being a great albeit somewhat sad novel. Other than that though the only thoughts and ideas that I had about Myanmar, which had officially been called Burma until 1989, were based on my limited knowledge of the very unfortunate political situation there and the few stories I had heard from a traveler friend or two who had gone there in the past. Unlike so many other parts of Southeast Asia that I have spent time in, Myanmar doesn't get too terribly many visitors, so I didn't have as much of a picture painted in my mind before my arrival there. I somehow knew it would be a great place to visit, but beforehand I couldn't have really told anybody why in more precise words.
Well that once opaque concept for me has now been much more clarified. I recently traveled there with my girlfriend, and we had an absolutely amazing experience. Myanmar is not the easiest country to travel in independently, but the rewards are by far more than worth it. In many ways I think it gives a glimpse of what it was like to experience Asia fifty or more years ago, and this combined with its rich cultural history and breathtaking views makes it one of the most interesting places in the world that I have ever visited. On top of that I found the people to be some of the kindest, most gracious individuals that I have ever encountered in all my travels. And knowing how difficult most of their lives are, especially compared to the incredibly privileged life I have, made me appreciate their kindness even more.
Like the vast majority of visitors our journey there started with a flight to Yangon which used to be the capitol until the government haphazardly made Naypyidaw the capitol in late 2005. We stayed at the Governor's Residence which is a gorgeous, Colonial-style hotel with spectacular service located in the midst of several of the embassies in that part of town.  It served as a welcoming oasis for us after traipsing around the city during the day.
Shwedagon Pagoda, Yangon, Myanmar
On that last note, in all the research that I did while we were planning our trip to Myanmar I had heard several people say that Yangon really doesn't have that much to offer and should be skipped. Although I wouldn't want to spend several precious days there, I completely disagree. The Shwedagon Pagoda alone makes Yangon worth a short stay. We heeded the advice of others and arrived there a little after 5PM to enjoy the amazing views of the entire complex in the softer light of the evening as the sun went down as well as the views of the temples lit up by lights once it got dark. And while on the grounds we even got to watch some local men play Myanmar-style 'hackey-sack' (video). No matter what religion you are or aren't I think it would be incredibly difficult to not be moved by the atmosphere there.
The next part of our adventure started with an hour and fifteen-minute flight to Bagan with its 2,200 or so remaining Buddhist temples which were built in the 11th and 12th centuries.  This relatively famous set of temples was probably the main driver of my desire to visit Myanmar, and it certainly didn't disappoint. We opted for the more traditional way of getting around the temples by hiring one of the many horse cart drivers in the area (video). It's a little slower than doing so by bicycle and perhaps a little less comfortable that getting around by car or bus which are also around, but the slower, more low-keyed movement actually added to the look and feel of the place from our perspectives. Likewise the driver was fun to talk to with his limited English, and you could tell he took pride in his horse named Rambo, a name we can only surmise was inspired by the movie Rambo IV which was banned by the government due to its less than flattering storyline from their perspective.
Temples in Bagan, Myanmar
Much like Machu Picchu, The Great Pyramids, The Roman Coliseum, Tikal, The Great Wall or any other infamous set of antiquated ruins around the world the views all around are pretty spectacular. And if you are willing and able to climb a few of the designated climbable temples then the views are even more magnificent. Even a novice photographer can easily get some shots that make you think of National Geographic material possibilities.
Although we really would have preferred to stay another day or two in Bagan, we then took a short flight to Heho which is about a forty-five minute cab ride to the Inle Lake area. I had preconceived ideas that Inle Lake would be interesting at the very least, but I didn't have the high expectations like I did for Bagan. Long story short, we were even more blown away by the Inle Lake area than we were by Bagan!
It doesn't have the gigantic stone ruins like Bagan (although it still has plenty of its own old temples to visit), but it has even more natural beauty with the lake itself and the surrounding hills which seemed more like mountains to this flatlander. Likewise, the area is still dotted with villages and towns that still more or less logistically function via the use of long boats, the smaller more traditional ones rowed by arm and by leg and the larger ones propelled by motor. Basically it's very much an 'on the lake' culture with many of the houses, stores, restaurants and hotels built on stilts placed within the water. Our hotel, The Shwe Inn Tha Floating Resort, was actually about a forty-five minute boat ride from the main pier and was located right in the middle of the lake. Like the previous places we had stayed the staff were warm and friendly to the point that you genuinely felt like any of them would easily welcome you into their own homes with open arms if they ever were to get the chance to do so.
Beautiful and serene Inle Lake, Myanmar
Although either of us could have easily and comfortably lounged around the hotel's over-the-water grounds, like every visitor we hired one of the local boats (video) to carry us to various parts of the lake to explore and help take it all in. I can't possibly do the overall experience literary justice in such a limited number of words. Just cruising around the lake in the open-air boat with the scenery in the background would have made the long journey to Inle more than worth it. But of course we also stopped at several places throughout the days. Some of the highlights were visiting the 'Jumping Cat' Monastery where the cats there have been trained by the resident monks to jump through little plastic hoops for treats, cruising throughout one of the many floating vegetable gardens on the lake, and going to the local markets in nearby villages where you can see up front and close how many of the people from the nearby towns and villages live and interact, including many of the hill tribe women dressed in their traditional, colorful clothing. We likewise visited some of the local shops which make fine lotus silk pieces (video) and silver and jade jewelry as well as some ironsmiths (video). You can see these artisans in action as they practice their crafts, and they still adhere to techniques used centuries ago. You can buy various pieces if you want along the way, while of course bargaining to the best of your abilities.
Pagoda Festival, Inle Lake, Myanmar
And as wonderful as all of this was for us, we were extremely lucky in that we also happened to come to Inle during the Phaung Daw Oo Pagoda Festival (video). It takes place every year over several days during October/November, and at the suggestion of one of the very helpful staff at our hotel we went to the Phaung Daw Oo Pagoda around 3 p.m. Upon arrival it was a true festival-like environment with a multi-piece band and dancers (on a deck over the water of course) with hundreds if not thousands of local spectators scattered on the shores and in boats tied up to the sides of the waterway. And there were little food and drink stalls sprinkled in around the area with tasty little snacks which we first tried by way of some cute, playful children who had befriended us immediately after we sat down on the ground to get a view of the festivities.
Before we had gotten there we had figured there would be some sort of procession on the water, and after we arrived we quickly saw the main boat which would be the central focus of the activities a little later. It was very ornately decorated with golden colors and flowers, and it was full of monks and other locals who were obviously excited to be right in the middle of it all. After an hour or so of us enjoying the music and dancing on the center stage the spectators started standing up in anticipation of the upcoming grand finale. Other smaller procession boats started coming down the river past the main boat, and they were all thoroughly decorated and full of people dancing to music and shooting off fireworks in all directions. As these boats approached and passed by the spectators the noise and the energy levels kept rising. And once the last smaller procession boat passed the main, big boat then the big boat pulled away from its moorings and followed the smaller boats through the town with people on both sides of the shore having a grand ole' time with it all. Shelley and I joked that many of our friends back home in Austin were attending the annual ACL Music Festival while we were enjoying our own 'Inle Lake Music Festival'. For lack of a better words, we had a blast!
Hll tribe women at market on Inle Lake, Myanmar
And on top of that already impeccably lucky timing, a few days later on our last full day at Inle we went to the town of Indein which is located just up one of the waterways that feeds into the lake for their market day. What made our timing so fortuitous was that the main market of the lake area rotates over a five day period amongst five different towns, and Indein's in particular is supposedly by far the best one to experience as far as traditional markets go with nearby hill tribe people bringing their wares in from neighboring villages to sell and trade with. And this market really was one of the most unique markets I have ever visited, reminding me of the times I went to market days in Chichicastenango, Guatemala several years ago. Not only was it fascinating to watch and explore, it was also yet another photographer's dream come true. Of the few westerners that were there one small group was actually on a photography tour, and you could tell they were like kids in a candy store snapping away and having fun with the vendors and customers alike throughout the whole time they were there.
And after a few hours of enjoying the market we walked up a nearby hill to the Indein pagoda complex with hundreds of stupas all around it. It likewise was fascinating and provided yet more fun and delight for the burgeoning photographer within me. And after some friendly haggling with one of the local vendors for a beautiful amber bracelet that caught my eye (Myanmar is world famous for their stones and precious gems as well as many other natural resources), we had lunch at one of the local restaurants. I ate one of the best curry dishes I have ever had, and I enjoyed a delicious avocado shake along with it.
After that full morning and early afternoon, knowing that we had a big travel day for our return to Bangkok the next day, we headed back to the our hotel on the water for some nice, easy relaxation time, taking a dip in the salt-water pool and watching the local fishermen and floating garden farmers go by on their long boats. We really couldn't have asked for a more perfect way to spend our last full day in Myanmar.
Our hotel at Inle Lake, Myanmar
The next morning we took a boat back to the main pier and then a taxi to the airport (video) to catch our flight to Yangon. Being that it was a big day for the ongoing Buddhist festival, there was an unexpected shortage of taxis available, but it all worked out fine after a few more negotiations. Once in Yangon I left Shelley with our bags at the international section of the airport, a short stroll down the street from the domestic part, and I headed to the Bogyoke Aung San Market for some last minute power shopping for a few more souvenirs and gifts. There are actually some fairly high quality jewelry, silks, wood carvings, tapestries and the like to choose from and bargain hard for, all in good fun, with the market vendors. Being that I like those kinds of markets so much it was a great little way to end the very last bit of my visit to the country.
So overall Myanmar was one of the most interesting and unique places I have ever been. I encourage any of you fellow travelers out there who haven't done so to consider going some time. I enjoyed it so much and saw so much of what it has to offer that I plan to start escorting tours there next year. If you would like more information on going to Myanmar or anywhere else in Southeast Asia or India or Nepal, please feel free to contact me anytime.
Become a 'Fan' of Travel Sherpa Keith on Facebook!
Some interesting facts about the country:
Population: 50 million.
Size: Slightly smaller than the State of Texas
Religion: 89% Buddhist.
The British granted independence in 1947, and it is now ruled by a military dictatorship.
There are not any ATM's and use of credit cards is extremely limited. You must bring US cash using notes that are in as good of shape as possible. If they are too worn they may not be exchangeable or useable. Don't ever exchange money at the airport or at a bank, because you can only get the 'real' rate via the black market which is fairly easily available.
According to Lonely Planet the UN Development Program claims that the people of Myanmar have the 13th lowest average income in the world.
Myanmar has the largest supply of teak wood in the world and is extremely rich in other natural resources such as natural gas, oil, tin, zinc, jade, rubies, marble and copper.