Admittedly the Temples of Angkor near Siem Reap are the absolute must-sees when people visit Cambodia. They are some of the most amazing ruins in the world and certainly should not be missed. However, the capital city of Phnom Penh has its charms as well, so if you have an extra day or two I would say it's definitely worth a look. There are some really great restaurants, the Royal Palace, the National Museum, the killing fields of Choeung Ek and some interesting wats to check out and explore. And just walking around the city to see how the locals live their day to day lives can be fun in and of itself. Here is a short photo essay of what I saw during my wonderings around the last time I was there.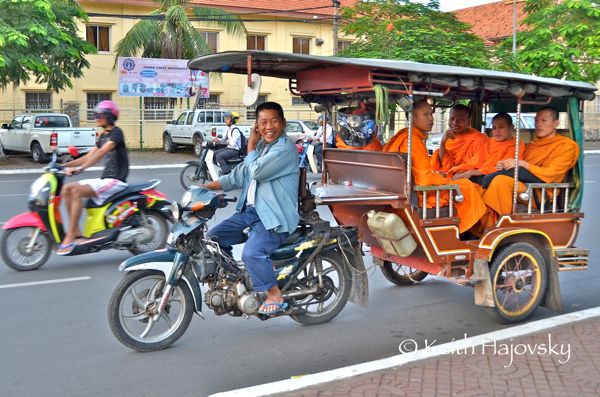 Buddhist monks going home via tuk tuk after a full day of studies at the temple nearby.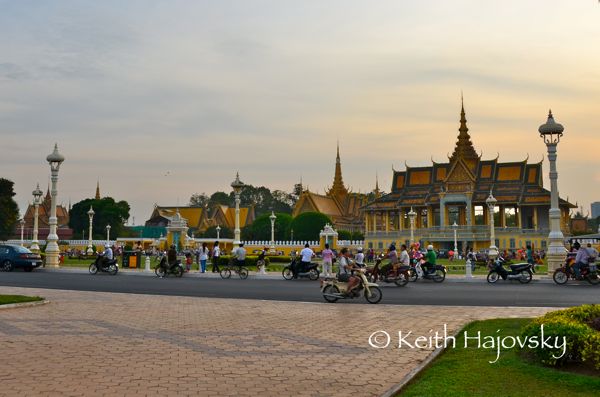 Phnom Penh was once considered the 'Pearl of Asia'. Notice the combination of Khmer architecture and French colonial influences.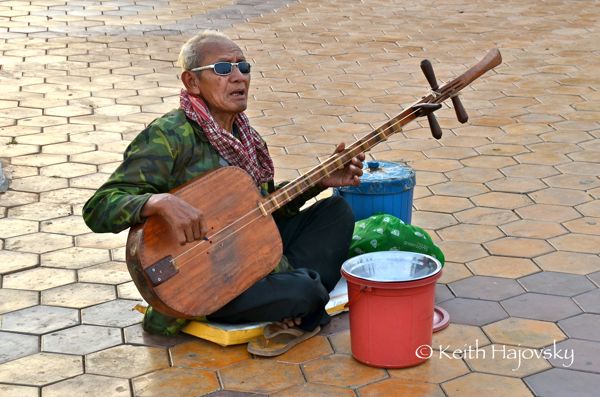 Busker on the river walk area next to the Mekong.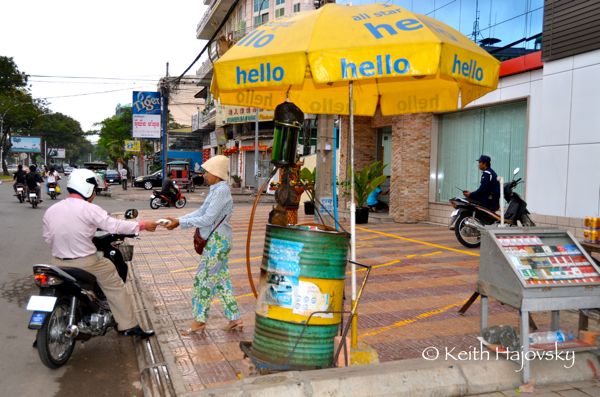 Makeshift gas station.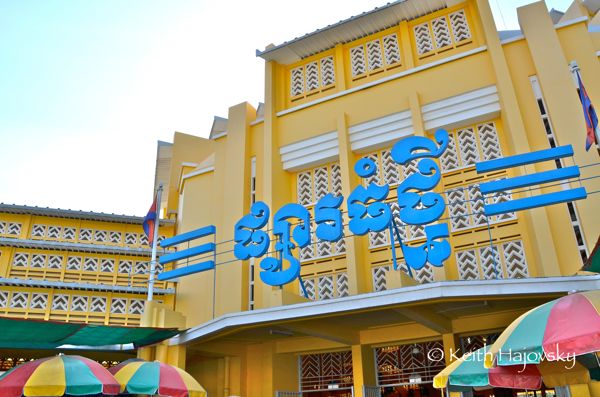 French art deco style Psar Thmei, aka Central Market.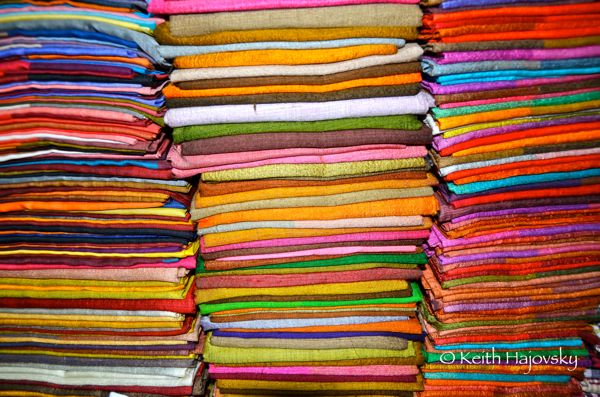 Silk scarves for sale at the Russian Market.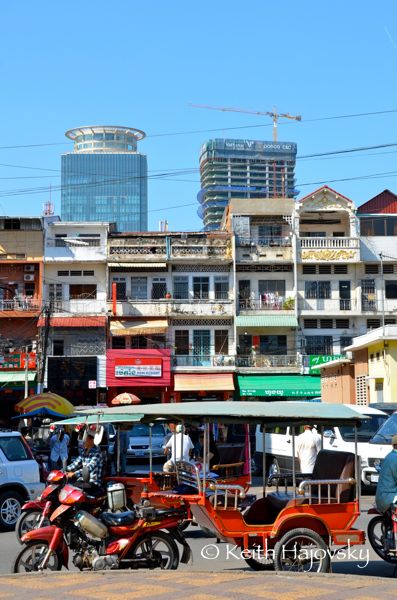 Typical multi-story, slightly run-down apartments with new skyscrapers going up in the background.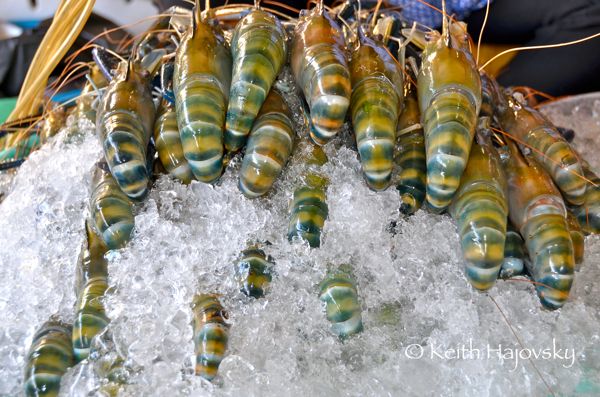 Tiger prawns for sale at Central Market.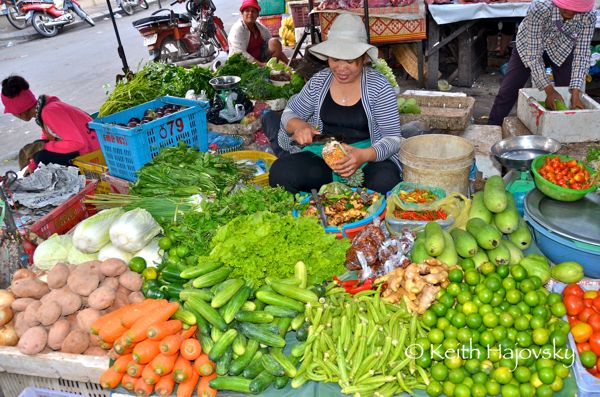 Woman selling vegetables at one of the daily street markets.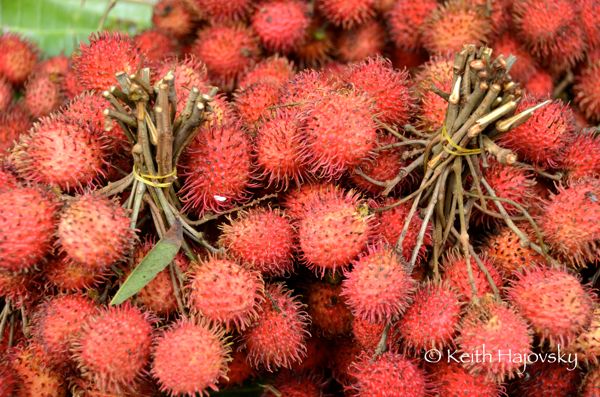 Rambutans for sale. One of the many delicious fruits available in Southeast Asia.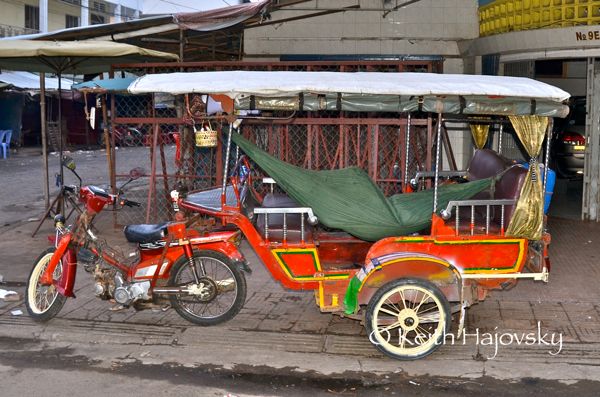 Asleep in his hammock at 6:30a.m., this tuk tuk driver must literally live in his tuk tuk.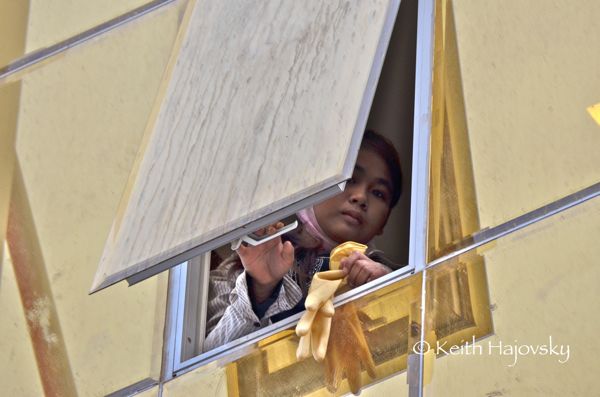 Shy construction worker girl.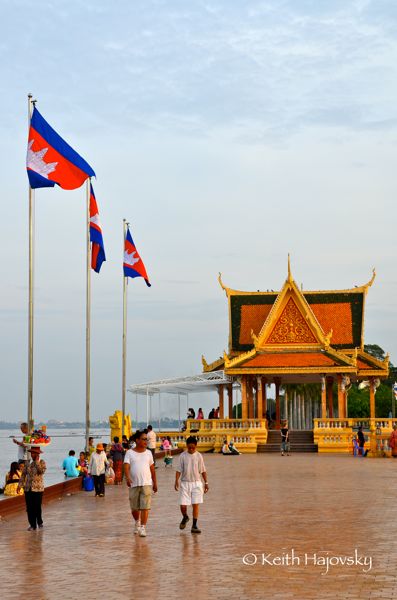 View along the river walk with the Mekong on the left.
When on the road, sometimes even the merely ordinary can be fascinating to observe.
Travel well!