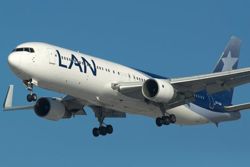 Last week I discussed how to best accrue frequent flyer miles with the goal in mind of getting free or nearly free airline tickets. This week I want to cover some ideas on how to best use those hard-earned miles once you have started to accumulate a decent amount of them.
First of all, as I mentioned last week, don't let them expire! In their quest to reduce the number of free tickets that they actually end up issuing most airlines over the years have reduced the amounts of time that frequent flyer accounts can be inactive before they deem the points to be expired. Again, if you are getting close to losing a significant number of miles with an airline call them up and find out what kinds of things you can do to prevent this from happening. It might be something as simple as using 500 or 1000 points to buy a restaurant certificate.
Next, do a cost benefit analysis between using points vs. using your own money to purchase your ticket. Just because you can use your miles to get a ticket doesn't necessarily mean you should! For example, because of the weak economy my girlfriend and I recently traveled to Portland, OR and NYC on two different trips from Austin for like $200 for each round trip ticket instead of using airline points. These ticket prices were so cheap that we decided to save those miles for higher cost ticket destinations. And because I had saved those miles, just last week I was able to use 65,000 miles with United to purchase a round trip ticket to Bangkok that would have cost me about $1300 if I had paid for it myself.
Really think about those numbers a bit. It would have cost me 25,000 miles (at least) for each ticket for Portland and NYC. At $200 per ticket I would have only gotten about $8 in value per each 1,000 miles (200 ÷ 25 = 8). For the $1300 Bangkok ticket that I got for 65,000 miles I actually got about $20 of value for each 1,000 points (1,300 ÷ 65 = 20). That was obviously a much better use of my miles!  For what it's worth, I generally try to get AT LEAST $12 in value for each 1,000 miles that I have accrued. But I of course enjoy getting much, much more whenever I can.
Also keep in mind that if you need to fly to an airport that is not directly serviced by the airline you have points with you may be able to fly there via a partner in that airline's alliance.  This could be a trip completely on the partner airline, or it could even just be an additional leg on the partner airline. I once escorted my parents and a brother of mine on a trip to Machu Picchu using American Airlines points that my Dad had. Well it was only 35,000 points per ticket to Lima which I felt was a pretty good value in itself. But I also figured out that American was partnered with LAN Peru, so I was able to also get us from Lima to Cuzco and back included with that ticket for no additional points. I must admit that was airline point nirvana for me.
Another great way to really maximize the value of your points is to figure out a stopover along the way to your primary destination. Usually the airlines will let you have an extended stopover for no additional cost. When I was planning out that ticket to Bangkok I figured out that I could have done a stopover in London for no additional points. If I had decided to do this then that 65,000 airline points would have gotten me at least $2,000 in value, close to $31 per 1,000 points! Amazing!
And for those of you who just really prefer business or first class over coach, especially for those longer flights, you could also use your miles to get yourself an upgrade. It's not how I choose to use my miles, but just because I am an airline points miser doesn't mean that you have to be one too.
Likewise if you are feeling really generous you could buy a ticket for someone else with your miles. Or even better you could grovel for one from someone else like I did with my Dad for that ticket to Cuszco.
And of course there are some general tips for actually being able to find available seats that can even be purchased with airline points. There are only a certain number of seats on each flight that are available to these programs, so try to nail down those tickets as soon as you possibly can. For those tickets to Cuzco I literally had to call American within minutes of the flight becoming available for bookings which was eleven months in advance! You can use AwardGrabber.com to find out exactly when award seats will be released for a flight that you are looking for.
Likewise, try to be flexible in the route that you take to get to your final destination. If you can't find an available ticket online you probably should still try calling in to talk to an agent. This is especially true for international flights. He or she might be able to find you a route, albeit possibly a crazy one, that will enable you to get where you want to go by using only your points. Who knows, you might even discover an interesting free stopover opportunity. Sometimes serendipity can open up some really great travel possibilities.
There are of course tons of other ideas to think about when using frequent flyer miles, many more than can be covered in a blog post. If you really want to get into the nitty-gritty of frequent flyer mile usage then you should also visit Flyertalk.com and Frequentflier.com. The more knowledge you have the more likely you will take the fullest advantage of your hard-earned miles.
Travel well and save money!