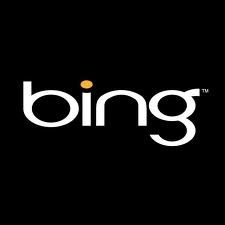 As travelers we have all been there. We dutifully use the best websites for searching for a good airfare, and we eventually find a pretty decent price on a particular flight. At that point we have a decision to make. Do we go ahead and buy the ticket right then just in case the prices quickly go higher? I have certainly been burned by waiting on more than one occasion. Or do we wait, basically gambling that the prices might be lower later? There are plenty of useful tips for finding cheap airfares to help with these questions, but Bing.com has a pretty powerful tool that helps you predict the upcoming price movements of airline tickets.
This extremely useful technology was originally developed and used by Farecast.com, and then Microsoft bought them in 2008. MS has since integrated the technology into their latest search engine, Bing. Now, to be honest I am not a huge fan of Bing – I much prefer using Google. But when it comes to predicting the price movements of airline tickets Bing's travel section has the best free service available on the internet, so I use it to my advantage whenever I can.
And it's pretty easy to use. Just do a search for whichever route you are interested in, and right above the flight search results you will see the 'PRICE PREDICTOR' which clearly states whether it thinks you should buy at that time or wait until later. It will also tell you how much they predict the price will move up or down in the coming days. Supposedly the predictions are about 75% accurate, and they also claim that customers will save over $50 on the typical round-trip purchase.
From my own personal experience these predictions seem to be right much more often that not. And given the fact that these predictions are based on the recorded histories of over 175 billion flights and counting since 2007 as well as the fact that it is believed that Microsofty paid somewhere between $75 and $115 million for this predictive technology, I'd say it's definitely better than the WAG (wild a$$ guess) we are often faced with.
There are a few drawbacks though. First of all, so far the price prediction capabilities are limited to certain American cities (there is mention of Canadian, European and Caribbean destinations being included, but I didn't see any with the few casual searches I did). Secondly, I still think KAYAK.com is better for US-centric searches overall, because it gives more flight choices in the search results, the interface is cleaner and easier to use, and I really like their flexible date searches. So basically I only use Bing for the price predictions after I have found the flights that I am interested in on KAYAK. Saying this won't help me get invited for drinks at Steve Ballmer's house anytime soon, but that's how I really do my airfare searches.
Do any of you have any experiences using Bing for airfare searches? What are your likes and dislikes about it?
May your travels go well!