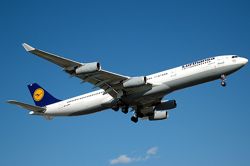 Today I want to talk about how to best use KAYAK.com to search for a great airfare. Finding a cheap plane ticket is often the first thing people try to do when they start planning a trip, and this can certainly make a big difference in the overall cost of your travels.
Before I get into how to use KAYAK specifically though here are some other things to keep in mind. Try to start looking at least 6-8 weeks in advance or even 3-4 months in advance if you will be traveling in high season. Likewise, they say that the best time of the week to look for airfares is as soon as possible after midnight on Tuesday night (Wednesday morning). This is when the airlines tend to reload all of the sale priced seats that were reserved but not actually paid for from the previous weekend.
Once you are ready to start using KAYAK to look for an airfare remember to take advantage of all the great search features they have to offer. As soon as you finish filling out your flight requirements for departure and arrival cities and dates, but before you actually click the search 'button', make sure to look to the right on your screen to see what other people are getting for the same itineraries on different departure dates. This can help give you an idea for other possibly less expensive travel dates.  For example, perhaps there is a huge festival or convention going on that week that you did not know of or think about which makes your original travel dates much more expensive.
Take it a step further with flexible dates by clicking on 'flexible' next to 'Depart' and 'Return' and then using the drop down box to indicated how much flexibility you have. You can choose up to 3 days before and after the dates you give. This helps you find the best fares available for the dates that actually work for you. I once saved almost 50% by moving my departure date by one day! Likewise, it can help immensely sometimes if you click on the 'include nearby airports' boxes. The name of the game is flexibility – the more flexible you are the better your chances for saving money.
KAYAK has some other great travel tools as well. To see them just click on the 'More' link on the front page. Probably the most useful tool there is the Fare Alerts. With this you can request that KAYAK send you daily or weekly email alerts with price changes for the itineraries that you choose. It's easy to sign up for this, and it's extremely useful. Likewise, FYI, I have never received any SPAM email by signing up for this service.
Another helpful tool is KAYAK's Buzz. With this you can see which destinations in the country or even which destinations in the world have better airline prices for the dates you are considering traveling. A rock bottom airfare to an interesting destination could make all the difference to your overall budget, and it might even get you to think of other destinations that hadn't occurred to you. Sometimes serendipity can be a very useful travel planning tool in and of itself.
So if you haven't already done so, give KAYAK.com a try next time you are looking for a great airfare. And make sure to check out some of the other airfare websites I have recommended as well. I never rely on just one site for my searches, and you shouldn't either.
Travel well and travel often!