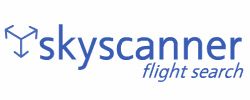 Well I have decided to add another site to the airfare section of TheBestTravelWebsites.com. As many of you know I have been busy lately planning my upcoming extended trip to Asia this fall with my girlfriend (who by the way just took off for a grueling week of 'work' covering a wine festival in Bordeaux, France – life is hard, isn't it?), so I have been busily figuring out transportation between the many places we plan to visit. The logistical planning was moving right along fairly smoothly until just recently when I started looking into getting from Calcutta, India to Kathmandu, Nepal for a stint of travel that I plan to do by myself while Shelley does some other things in India. I generally prefer to use ground transportation whenever I can while traveling, but doing this route overland looks to be quite a long and harsh experience, perhaps two days of traveling each way and long, uncomfortable bus rides throughout. If I were traveling longer term I would most likely do it this way and just break up the journey into smaller parts, enjoying the different stops along the way. But time is an issue on this trip to some degree, so I wanted to figure out which flights were available to me.
And this is where I kind of ran into a wall. On various travel message board sites like Thorntree I had seen that some people had gotten direct flights between Calcutta and Kathmandu for decent, albeit not awesome, prices. However, whenever I searched on my favorite aggregator sites like Kayak and Wego which are listed in my website's airfare section I would only see flights that listed for $600 or more, and none were direct flights. Almost all of them had long layovers in Delhi, and some were very long. For example the least expensive flight I found on Kayak was for $609, and that included a 23 hour layover in Delhi. No thanks!
What was driving me crazy was that I knew from reading other travelers' stories that there were better options available, but I couldn't figure out how to find them. I even tried to find out more about these 'phantom' direct flights on Whichbudget.com, but even that website surprisingly couldn't help me out. It was all so weird to me, because I thought I already had all the websites I needed to find just about any flight in the world.
At this point I decided to try out an aggregator site that I had heard about in the past but had never actually used, Skyscanner.com
. At first I wasn't having much luck, but after I changed the departure and return dates a few times I struck gold. (It sure would be nice if they had a flexible date search option like Kayak.) [Scot with Skyscanner pointed out that you can actually search by the whole month or the whole year (see directions in his link in the comments) - AWESOME FEATURE!!!] It turns out that Indian Airlines has direct flights between Calcutta and Kathmandu on Mondays, Tuesdays, Thursdays and Saturdays that take only like an hour and fifteen minutes each way, and the return tickets only cost about $250. Although I wish it were less costly, that's still quite a difference in time and money from what I had been finding previously.
Now if this same scenario had happened for flights between some random little smaller cities, I might not have been so taken aback. But these are some pretty large and fairly important cities in Asia, and Air India is not a small, budget airline on the fringes. Yet despite these facts, these direct flights weren't covered by Kayak or Wego in my initial searches. (Although I did notice later that Wego actually does give you the option to also do a separate search for you on Skyscanner.) So in order to have all the best airfare search engines at everyone's fingertips Skyscanner.com is now officially included in the airfare search repertoire of TheBestTravelWebsites.com. As I have said many times in the past I never rely on just one website when making various travel arrangements, and my experience here is a classic example for why you shouldn't either.
Travel well and save money!