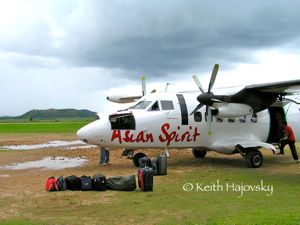 Meaningful travel quotes help remind travelers why they instinctively yearn for the open road throughout their lives. And for those who are perhaps contemplating that first big trip, certain words of wisdom may encourage them to actually take the plunge that will forever change theirs. Here are 50 of the greatest travel quotes of all time that should help inspire you no matter which camp you might fall in.
1. "Travel and change of place impart new vigor to the mind." ~Seneca
2. "The World is a book, and those who do not travel read only a page." ~St. Augustine
3. "Often I feel I go to some distant region of the world to be reminded of who I really am. There is no mystery about why this should be so. Stripped of your ordinary surroundings, your friends, your daily routines, your refrigerator full of your food, your closet full of your clothes — with all this taken away, you are forced into direct experience. Such direct experience inevitably makes you aware of who it is that is having the experience. That's not always comfortable, but it is always invigorating." ~Michael Crichton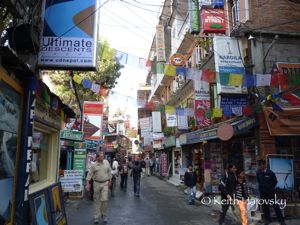 4. "Not all those who wander are lost." ~J.R.R. Tolkien
5. "No one realizes how beautiful it is to travel until he comes home and rests his head on his old, familiar pillow." ~Lin Yutang
6. "Twenty years from now you will be more disappointed by the things that you didn't do than by the ones you did do. So throw off the bowlines. Sail away from the safe harbor. Catch the trade winds in your sails. Explore. Dream. Discover." ~Mark Twain
7. "If you reject the food, ignore the customs, fear the religion and avoid the people, you might better stay at home." ~James Michener
8. "Man cannot discover new oceans unless he has the courage to lose sight of the shore. ~Andre Gide
9. "A person needs at intervals to separate from family and companions and go to new places. One must go without familiars in order to be open to influences, to change." ~Katharine Butler Hathaway
10. "To get away from one's working environment is, in a sense, to get away from one's self; and this is often the chief advantage of travel and change." ~Charles Horton Cooley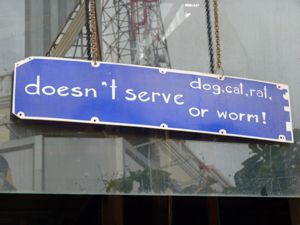 11. "When you travel, remember that a foreign country is not designed to make you comfortable. It is designed to make its own people comfortable." ~Clifton Fadiman
12. "What you've done becomes the judge of what you're going to do, especially in other people's minds. When you're traveling, you are what you are right there and then. People don't have your past to hold against you. No yesterdays on the road." ~William Least Heat Moon
13. "Travel is fatal to prejudice, bigotry, and narrow-mindedness, and many of our people need it sorely on these accounts.  Broad, wholesome, charitable views of men and things cannot be acquired by vegetating in one little corner of the earth all one's lifetime." ~Mark Twain
14. "I dislike feeling at home when I am abroad." ~George Bernard Shaw
15. "I travel a lot; I hate having my life disrupted by routine." ~Caskie Stinnett
16. "Adventure is a path. Real adventure – self-determined, self-motivated, often risky – forces you to have firsthand encounters with the world. The world the way it is, not the way you imagine it. Your body will collide with the earth and you will bear witness. In this way you will be compelled to grapple with the limitless kindness and bottomless cruelty of humankind – and perhaps realize that you yourself are capable of both. This will change you. Nothing will ever again be black-and-white." ~Mark Jenkins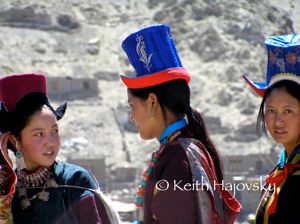 17. "To travel is to discover that everyone is wrong about other countries." ~Aldous Huxley
18. "The traveler sees what he sees.  The tourist sees what he has come to see." ~G.K. Chesterton
19. "We wander for distraction, but we travel for fulfillment." ~Hilaire Belloc
20. "He who would travel happily must travel light." ~Antoine de Saint-Exupery
21. "A journey is like marriage. The certain way to be wrong is to think you control it." ~John Steinbeck
22. "Once you have traveled, the voyage never ends, but is played out over and over again in the quietest chambers. The mind can never break off from the journey." ~Pat Conroy
23. "For my part, I travel not to go anywhere, but to go. I travel for travel's sake. The great affair is to move." ~Robert Louis Stevenson
24. "When we get out of the glass bottle of our ego and when we escape like the squirrels in the cage of our personality and get into the forest again, we shall shiver with cold and fright. But things will happen to us so that we don't know ourselves. Cool, unlying life will rush in." ~D. H. Lawrence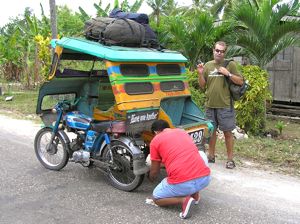 25. "My favorite thing is to go where I've never been." ~Diane Arbus
26. Hitler didn't travel. Stalin didn't travel. Saddam Hussein never traveled. They didn't want to have their orthodoxy challenged ~Howard Gardner
27. "The only true voyage would be not to travel through a hundred different lands, but to see the same land through a hundred different pairs of eyes." ~Proust
28. "Travel has a way of stretching the mind. The stretch comes not from travel's immediate rewards, the inevitable myriad new sights, smells and sounds, but with experiencing firsthand how others do differently what we believed to be the right and only way." ~Ralph Crawshaw
29. "Genuine travel has no destination. Travelers do not go somewhere, but constantly discover they are somewhere else." ~James Carse
30. "Two roads diverged in a woods, and I –, I took the one less traveled by, and that has made all the difference." ~Robert Frost
31. "Simplicity is making the journey of this life with just baggage enough." ~Charles Dudley Warner
32. "A good traveler has no fixed plans and is not intent on arriving." ~Lao Tzu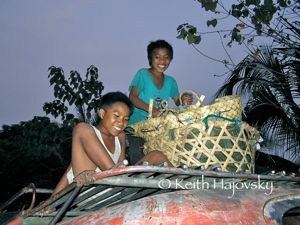 33. "The real voyage of discovery consists not in seeking new landscapes but in having new eyes." ~Marcel Proust
34. "Only he that has traveled the road knows where the holes are deep" ~Chinese Proverb
35. "All journeys have secret destinations of which the traveler is unaware." ~Martin Buber
36. "You lose sight of things… and when you travel, everything balances out." ~Daranna Gidel
37. "Like all great travelers, I have seen more than I remember, and remember more than I have seen." ~Benjamin Disraeli
38. "One's destination is never a place, but a new way of seeing things." ~Henry Miller
39. "Travel is more than the seeing of sights; it is a change that goes on, deep and permanent, in the ideas of living." ~Miriam Beard
40. "A good holiday is one spent among people whose notions of time are vaguer than yours." ~J. B. Priestley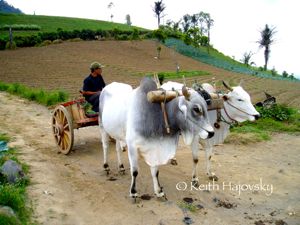 41. "A journey of a thousand miles must begin with a single step." ~Lao Tzu
42. "When preparing to travel, lay out all your clothes and all your money. Then take half the clothes and twice the money." ~Susan Heller
43. "Though you may travel the world to find the beautiful, you must have it within you or you will find it not." ~Ralph Waldo Emerson
44. "He who would travel happily must travel light." ~Antoine de St. Exupery
45. "Tourists don't know where they've been, travelers don't know where they're going." ~Paul Theroux
46. "Perhaps travel cannot prevent bigotry, but by demonstrating that all peoples cry, laugh, eat, worry, and die, it can introduce the idea that if we try and understand each other, we may even become friends." ~Maya Angelou
47. "We live in a wonderful world that is full of beauty, charm and adventure. There is no end to the adventures we can have if only we seek them with our eyes open." ~Jawaharial Nehru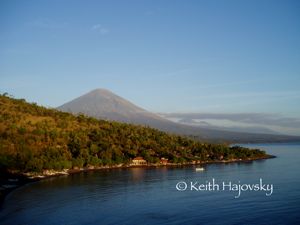 48. "Very many people spend money in ways quite different from those that their natural tastes would enjoin, merely because the respect of their neighbors depends upon their possession of a good car and their ability to give good dinners. As a matter of fact, any man who can obviously afford a car but genuinely prefers travels or a good library will in the end be much more respected than if he behaved exactly like everyone else." ~Bertrand Russell
49. "To my mind, the greatest reward and luxury of travel is to be able to experience everyday things as if for the first time, to be in a position in which almost nothing is so familiar it is taken for granted." ~Bill Bryson
50. "To awaken alone in a strange town is one of the pleasantest sensations in the world. ~Freya Stark
What other travel quotes that you find inspirational?