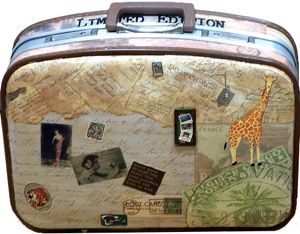 First of all, let it be known that I am a big believer in packing light when I travel. The idea of carrying around unnecessary items, especially larger, heavier ones, doesn't appeal to me at all. However there are some things that I almost always take with me on my trips, because I find them incredibly useful relative to how much they weigh and how much space they take up in my bag. Here are ten things that you might want to consider taking on your next trip.
1. Earplugs
These can be a lifesaver by helping you get much-needed sleep on long flights and in noisy hotels. I have even experienced silence-deprived conditions in some of the nicer hotels that I have stayed in around the world. They can't always control that crazy rooster next door or the business across the street that decides to resume their construction project at 5 a.m. For me, the wax-based kind of earplugs like Flents Ear Stopples work best.
2. Watch with a vibrating alarm
Sometimes a regular travel alarm clock isn't appropriate for the environment that you are in – for example if you are in a plane or on a train. Or perhaps someone you are sharing a room with doesn't also want to be woken up for that yoga class that starts at sunrise. Or maybe you just want to be reminded to start making your way back to the subway station before that last train of the night departs.
3. Money belt
Ideally worn around your waist under your pants or skirt, this is a great way to more safely store larger amounts of cash, credit cards, passports and other important items. Usually they are made of fabric for comfort, but that means that they can easily get wet from sweat and rain. To keep that from being an issue I usually keep the items in a small zip-lock baggie.
4. US dollar stash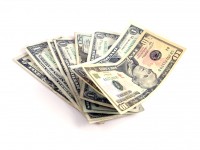 For now at least, US dollars are still the most easily used forms of cash in the world. So even when I am go to countries that have plenty of ATM's, I always try to have some US cash on me for those little emergencies that come up. Although larger bills are useful too, sometimes the smaller bills like 1's, 5's or 10's are more helpful. For instance, if you find yourself in a jam and are asked by an upstanding police officer in a third world country for a little 'mordida' in Latin America or for some 'tea money' in Asia, you probably aren't going to want to ask if they can make change for your Benjamin.
5. Inflatable neck pillow
These things are inexpensive, lightweight and take up very little space in your bag. But they can really improve your comfort level on those long journeys on planes, trains and automobiles between points A and B. Likewise, they can help prevent those embarrassing moments when you wake up to discover you've been drooling on the shoulder of the passenger next to you.
6. All-in-one travel plug adapter

Given our propensity to travel with electronic devices such as laptops, mp3 players, cell phones and the like, having the right adaptor with you for your international trips can make life much easier. Many electronic devices these days are dual voltage, i.e. they can safely be used in either 110-120V or 220-240V standard countries. So the right plug adaptor is all you need. However, if your device only safely uses one or the other voltage, then you will also need a power converter. It sure wouldn't be fun to fry your laptop or whatever while on the road.
7. Plastic bags
I usually carry a fairly wide variety of these while I am traveling. The example above for putting your small, perishable valuables in a small zip-lock baggie within your money belt is just one of many uses. Have you ever had a shampoo bottle or any other liquid-based item go ballistic in your suitcase or backpack? A simple plastic baggie could have prevented such a rude awakening. Larger bags are great for storing dirty clothes (prevents them from stinking up your clean ones) and keeping things in general dry when your baggage gets caught in the rain or gets unexpectedly exposed to the effects of a leaky faucet. I unfortunately have had just about all of these things happen to me!
8. Extra passport photos
Having some extra mug-shots of yourself is always a good idea, especially if you are on a longer trip in third world countries. They can come in very handy for various things like visa applications and multi-day entrance passes while you are on the road, oftentimes quite unexpectedly. Sure, you usually can have them made somewhere nearby, but it can be a real hassle to do that sometimes. If you don't want to pay the ridiculously high fees that most stores seem to charge for passport photos, then you can easily make your own practically for free. Just google 'free passport photos' and you will find several sites that can help you with this.
9. Small headlamp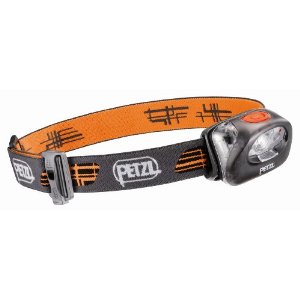 This is one of my favorites, and I use mine quite a bit even when I am at home. Small headlamps are great for things like reading in bed, making sure traffic sees you while you are walking down the street or riding a bike at night, having a backup light source when the electricity goes out (can happen often in a third world country), helping you get the key into your hotel door's lock when the hallway isn't well-lit, and on and on. Some good brands to consider are Petzl, Princeton and Black Diamond.
10. Multi-purpose knife
Not just for Boy Scouts and hardcore survivalists, multi-purpose knives can come in extremely handy if you have the right set of tools on yours. You can do things like slice up a delicious chunk of cheese or piece of fruit with a blade, trim frayed pieces of clothing or luggage items with a small set of scissors, open a can of food of some sort, and of course inevitably uncork that bottle of wine at that most wonderful, impromptu occasion. Just make sure you don't forget to put it in your check-in luggage before your flights!
Just one more thing: Koozie
I know this was supposed to be a Top 10 list, but I just couldn't leave this one out. And a Top 11 list just doesn't sound nearly as cool, does it? When I travel, especially to warm climates, a koozie simply keeps my cold beverage of choice colder for longer. I've even used mine to keep hot beverages warmer for longer in cold climates. And if you bring one that is collapsible, it takes up very little space in your bag and can easily fit into your pocket.
How about you? Are there any other small, useful items that you like to bring on your travels?
Travel well!