I am very pleased to announce that TravelSherpaKeith.com is now officially a personalized, small group tour operator specializing in Southeast Asia along with being a full-service travel agency. As many of you already know I have been an avid traveler for decades, and I am a firm believer that travel can be a very positive, life-enhancing experience. So after several requests and lots of encouragement from readers all over the world I decided that this is the best next step for me. I am excited about helping people more directly with their travels, and I look forward to working with any of you that give me the opportunity.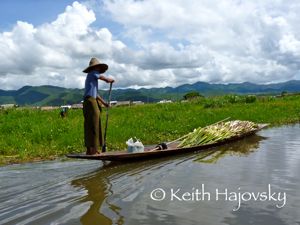 I am also excited to announce a very unique tour to a place that perhaps some people don't even think of as a travel destination. If you are interested in seeing a part of Asia that is off the beaten path then definitely consider the Discover Myanmar Tour that I will personally lead this fall. Myanmar, which used to be named Burma, is one of the most provocative travel destinations in the world right now, and many experienced travelers say that it is like Asia was 75 years ago. And on top of being a country lost in time it is a photographer's dream come true. On this tour we will explore the classic 'Big Four' areas of interest in the country – Yangon, Bagan, Mandalay and Inle Lake – which thoroughly exposes you to the immense diversity of this culturally enriched land. As Rudyard Kipling once said, "This is Burma, and it will be quite unlike any land you know about."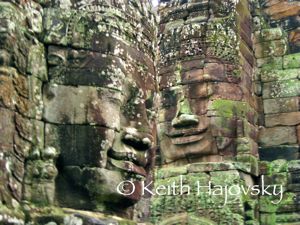 Likewise I am currently planning a tour to Cambodia for early 2012. Cambodia is yet another wonderfully exotic, up-and-coming travel destination with a rich cultural heritage and amazing photo opportunities. The magnificent Temples of Angkor by themselves make Cambodia worth visiting. Angkor is a UNESCO World Heritage Site and one of the most fascinating and important archeological sites in all of Asia. And there are plenty of other things to see, do and explore throughout the rest of the country as well. Please contact me if you are interested in learning more, so that I may keep you informed as things progress.
As time goes on I will continue to announce other small group tours, and if you would like to go on a private custom tour with some friends or family I can put that together for you as well. I can create a tour for you that is personalized to your specific interests and works best with your particular time schedule.
And as I previously mentioned, I am also now a full-service travel agent. In order to provide the highest level of service to my customers I have partnered with the largest franchised travel agency network in the United States via my affiliation with Travel Leaders/TravelQuest. So if you are looking to book a packaged tour or a cruise with just about any of the major tour operators or cruise lines then please let me know.
Throughout the years I have helped people with their travel plans large and small, so officially becoming a tour operator and travel agent is a natural and exciting progression for me. As time goes on I will continue to blog about travel topics in general and on Southeast Asia in particular. Please help me spread the word by sharing this announcement with others, and I hope to hear from you soon!