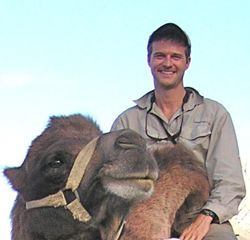 I caught the travel bug back in 1985 when I took a semester off from college to travel around Europe on my own, and I have been an avid traveler ever since. During the years that I have spent overseas I've logged hundreds of thousands of miles, crisscrossing the globe while adventuring, working, volunteering, and living in over forty countries scattered across five continents. From climbing volcanoes and studying Spanish in Central America, to visiting some of the most amazing ancient ruins of the world including Angkor Wat in Cambodia, the thousands of Buddhist temples of Bagan in Myanmar, Pompeii in Italy, the Great Pyramids of Egypt, Machu Picchu in Peru, the Acropolis in Greece and Tikal in Guatemala, to teaching English in Japan, to taking safaris in Tanzania, to swimming with whale sharks in the Philippines, to touring the mountains of Northern Vietnam by motorcycle, to extensive trekking in Nepal, to witnessing a massive royal cremation ceremony in Bali, to getting lost in the souks of Marrakesh, to volunteering in orphanages in India, to taking Thai cooking classes in Chiang Mai, to scuba diving some of the best dive sites of the world and everything else in between, I have enjoyed traveling off the beaten path as much as possible, avoided the giant tour buses at all costs, and had unique, culturally enriching experiences which have influenced and shaped my life for the better.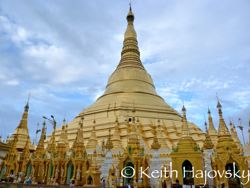 As you might have already guessed, venturing out and seeing the world whenever possible has always been one of the most rewarding aspects of my life, and this in turn fuels my passion to help others who also seek these kinds of adventures. And because of this my company, Travel Sherpa Keith, focuses not only on booking trips for people but truly helping them get the most out of their experiences. For some people that may mean that I personally lead them on a small group, customized tour and take care of all the important details throughout their entire journey. And for others it may mean that I help them plan and book a unique trip that they take on their own. Either way I can help make sure that your trip goes as smoothly as possible, allowing you to make the most out of your precious time away from home. My goal will always be that the tour that I take you on or the trip that I help you plan ends up being one of the best experiences of your life.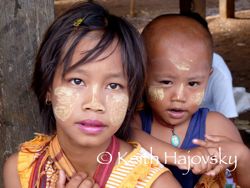 And in order for me to provide the highest possible level of service to my customers I have partnered with the largest franchised travel agency network in the United States via my affiliation with Travel Leaders/TravelQuest. Likewise, I have forged strong relationships with travel service operators in the various countries that I personally lead tours in. With my vast knowledge and experience of independent travel along with these strong partnerships I am able to help ensure that my customers have the unique experiences that they really want while providing great customer service.
If you are seeking a different kind of travel experience where you are not just another tourist on a big bus and you would like the aid of a travel professional who you can consult with throughout the entire process, please contact me now.